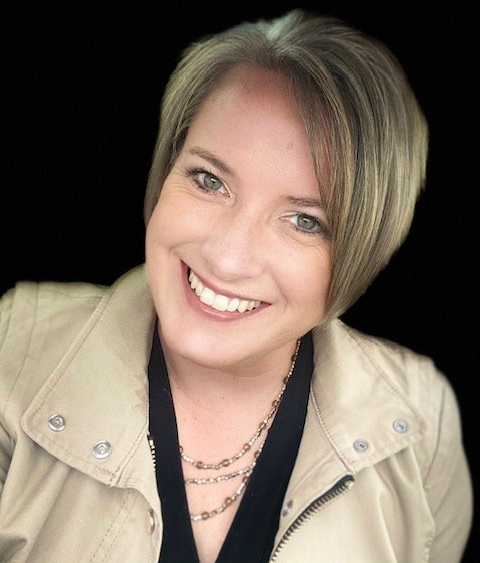 LOVES PARK, ILL. (Dec. 2, 2021) – Phantom Regiment is excited to announce that Dr. Kate Ferguson has been named director of Phantom Regiment Academy. Ferguson, who has been in music education for nearly 25 years, is director of athletic bands at Youngstown State University in Ohio. She will continue in that role while leading Phantom Regiment Academy.
"We're thrilled to have Kate join the team," said Dr. Todd Snead, CEO of Phantom Regiment. "She stood out among a strong field of candidates with her passion for music education. Her background in public schools and at the university level will certainly be an asset to the organization. We very much look forward to having her help grow Phantom Regiment's educational impact through our Academy programs."
She will direct all facets of Phantom Regiment Academy, including its numerous camps for high school students and Expert Lesson Series for beginning musicians. Ferguson will be tasked with growing PR Academy to support Phantom Regiment's mission of providing life-changing experiences through the performing arts.
Ferguson has taught in the Akron, Crestwood and Cuyahoga Falls school districts as well as at The College of Wooster, Southeast Missouri State University and Kent State University. She has a bachelor's degree from Kent State, a master's degree in music education from University of Akron, and a Ph.D. in music education from Kent State.
---
Founded in 1956, Phantom Regiment Inc. offers a world-class drum corps as its crown jewel. It also runs brass, percussion, color guard, drum major and leadership camps in several states as well as the Expert Lesson Series under its Phantom Regiment Academy umbrella, drum corps shows in Illinois, a high school marching band competition, a concert band festival, and the Rockford Rhythm drumline and color guard for youth in Rockford.