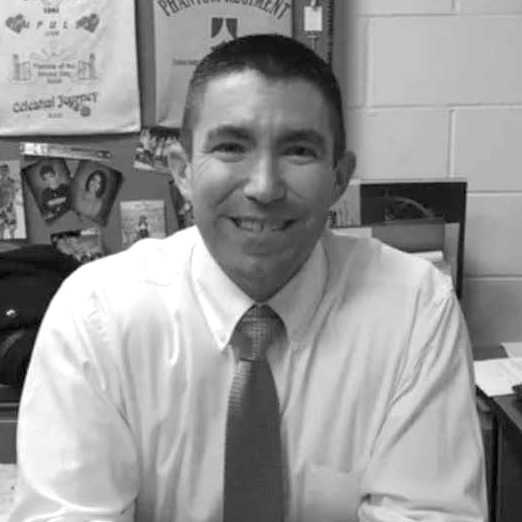 Phantom Regiment has named Dwight and Jay Emmert as interim co-corps directors for the 2022 season. The brothers will be responsible for handling the 165-member corps' 12,000-mile summer tour and its membership.
"Dwight and Jay bring instant credibility as co-director as they have been in leadership positions with the corps in the past and are well-respected by members, staff, the board and alumni," said Dr. Todd Snead, CEO of Phantom Regiment. "We're thrilled to have them take on this role as we continue our search for someone to take the reins long-term."
Dwight and Jay were both marching members of the corps — Dwight in 1982-83 and 1988, and Jay in 1993-95 and 1997 — and served as visual co-caption heads from 2005-07. They helped guide the corps to a high visual GE win at DCI finals in 2006. Dwight continued as Visual Caption Head from 2008 to 2013 while Jay remained a vital member of the visual staff.
The Emmerts are natives of the Evansville, Ind. area, where Dwight is now in his 11th year as Director of Fine Arts for the Evansville Vanderburgh School Corporation. Jay is the band director at Galileo Gifted School in Sanford, Fla.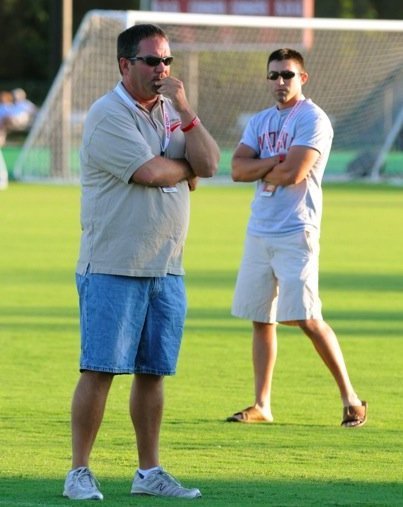 Prior to his current role, Jay has been a band director at schools in Indiana and Florida, where he led his marching band to numerous state finals, including winning four consecutive state championships in Florida. He has been the recipient of multiple awards over the course of his career, including Walmart Teacher of the Year, Pinellas County Outstanding Educator Award, and the Courier & Press Educator of the Year Runner-Up. He is an active adjudicator for the Florida Marching Band Championships.
When he is not teaching, Jay enjoys spending time with his wife, Amanda, and their three children (Grant, Katarina, and Aurora).
In addition to his time on the visual staff, Dwight has also been education coordinator and a visual designer. He was inducted into the Phantom Regiment Hall of Fame in 2020. This summer marks 40 years since Dwight's first season with the corps.
Dwight currently oversees 140 fine arts teachers/staff/administrators who work across 36 buildings with 23,000 students. His office also runs an extensive Honors Program for the performing arts with more than 800 students.
Phantom Regiment is still accepting applications for the full-time corps director position. The start date for this position will be August 15. To learn more about the candidate search, please visit regiment.org/now-hiring-drum-corps-director
---
Phantom Regiment was founded in 1956. Its mission is to provide life-changing experiences through performing arts education. In addition to its world-class drum and bugle corps, the organization also has a youth drum line called Rockford Rhythm, presents numerous educational camps in several states, hosts drum corps shows in Rockford, Ill., and Charleston, W.Va., and co-hosts marching band and concert band festivals at Northern Illinois University.