This week, we want to wish a very happy 80th birthday to Phantom Regiment Hall of Fame member Jim Wren! To many of you, Jim will need no introduction. Jim was a Phantom Regiment member when the corps first formed in 1956. He marched soprano bugle, French horn and served as drum major in his final season. After aging out, Jim returned as the corps business manager and drill writer. When the fire at the corps hall forced Phantom Regiment off the field, Jim was one of the alumni who helped to reorganize the corps and return us to competition.
When the newly reformed Regiment needed a brass arranger, Jim stepped up to the plate. For the next 31 years, he defined the Phantom Regiment sound, cementing our classical music identity and arranging some of our most iconic productions – from the New World Symphony to Nessun Dorma. Jim retired as brass arranger after the 1999 season, but continued to serve on the board of directors. He was elected to the position of Director Emeritus in 2017.
Quite simply, without Jim Wren, the Phantom Regiment we know and love today wouldn't exist!
For his 80th birthday on December 12, Jim is donating $80 to his corps – and he's looking for Phamily members and fans to join him in helping ensure our future is a bright one. If you'd like to join Jim in giving $80 for 80 years, you can do so on Facebook, through the end of the month by following the link below. Happy Birthday, Jim…and thank you for everything you've done for Phantom Regiment!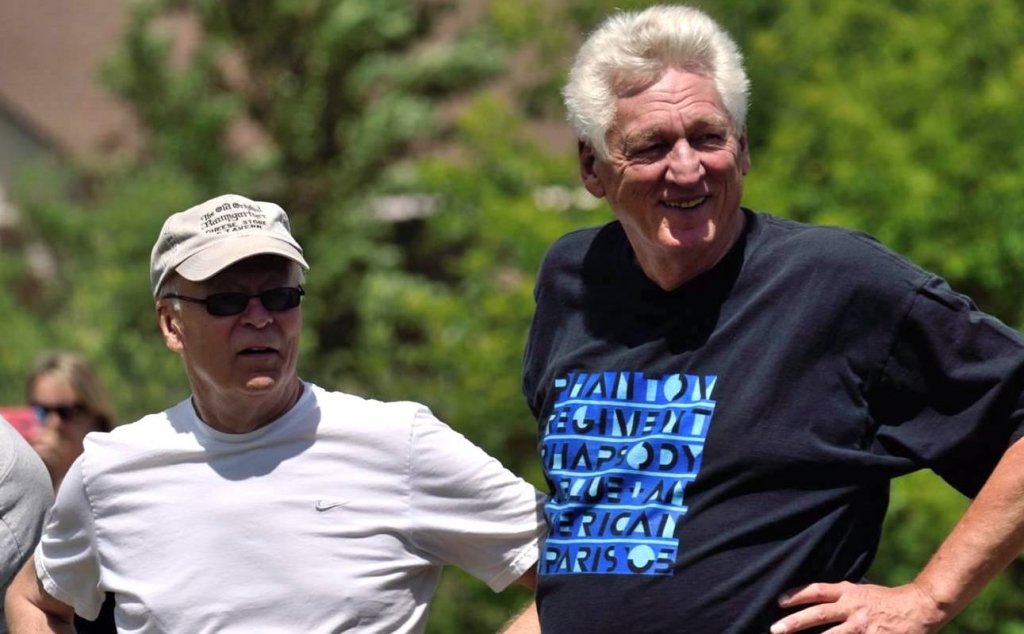 Don't have Facebook? Give via our website HERE!