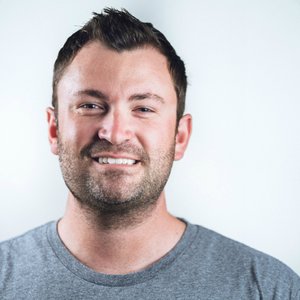 Visual Director and Designer Steven Estudillo is proud to announce the 2023 Phantom Regiment Visual Leadership Team; Matt Hartwell, Donnie Hull, and Noe Gomez
Matt Hartwell (Visual Caption Head) is a full-time Visual Designer and educator living in Long Beach, CA. Matt has marched with Capital Regiment (2004), The Cavaliers(2005-2008), and Aimachi Marching Band (2007). He taught at The Santa Clara Vanguard from 2010-2021, serving as Visual Caption Manager since 2017. For the summer of 2022, Matt taught both The Blue Devils & Bluecoats. In 2010, he had the extreme honor of teaching and designing several productions for His Majesty Sultan Qaboos bin Said al-Said's Royal Guard of Oman Marching Band. Matt is currently the Visual Caption Manager for Pulse Percussion and has held that position since 2017.
Donnie Hull (Assistant Visual Caption Head) is currently the director of bands at Haltom High School, near Fort Worth, TX. From 2015-2022 he was a member of the visual staff of the Santa Clara Vanguard, serving several seasons as the Assistant Visual Caption Manager. Formerly, he served as a member of the brass instructional staff and Associate Brass Caption Head of The Cavaliers Drum and Bugle Corps from 2003-2009.
Noe Gomez (Assistant Visual Designer) is immersed in the upper echelons of the marching arts, as he is a full-time visual designer, judge, and clinician for both high school bands and independent programs. Noe served on the visual staff and as Assistant Visual Caption head of the Santa Clara Vanguard. He is on the design team at Pulse Percussion, POW Percussion, Gold Indoor Percussion, Arcadia High School, and many more. Noe is currently the Visual Caption Manager at Arcadia High School. Noe also serves as an advisor to the Color Guard Alliance of the Philippines and Impulso Marching Latino America.
We are excited to welcome this group of educators to our Phamily," said Artistic Director, Tony Hall. "They bring a wealth of knowledge and expertise that will elevate our program and members' experience."
---
Take the First Step
Start your journey to membership with The Phantom Regiment! Our audition process begins with a simple online application process. From there, you may choose an optional virtual audition. Participating in a virtual audition is an opportunity to receive valuable feedback from our World Class instructors before any in-person audition or callback camp.