Phantom Regiment will once again kick off the Music in the Park concert series here in Rockford on Tuesday, June 8. The 7:30 p.m. concert is FREE! Seating is general admission and includes bench seating and lawn seating.
This year, the Regiment will be joined by special guest artist Harry Watters, who is a noted jazz trombonist. Harry Watters appears courtesy of Jupiter Band Instruments. Harry Watters performs exclusively on Jupiter Brass Instruments, as does Phantom Regiment.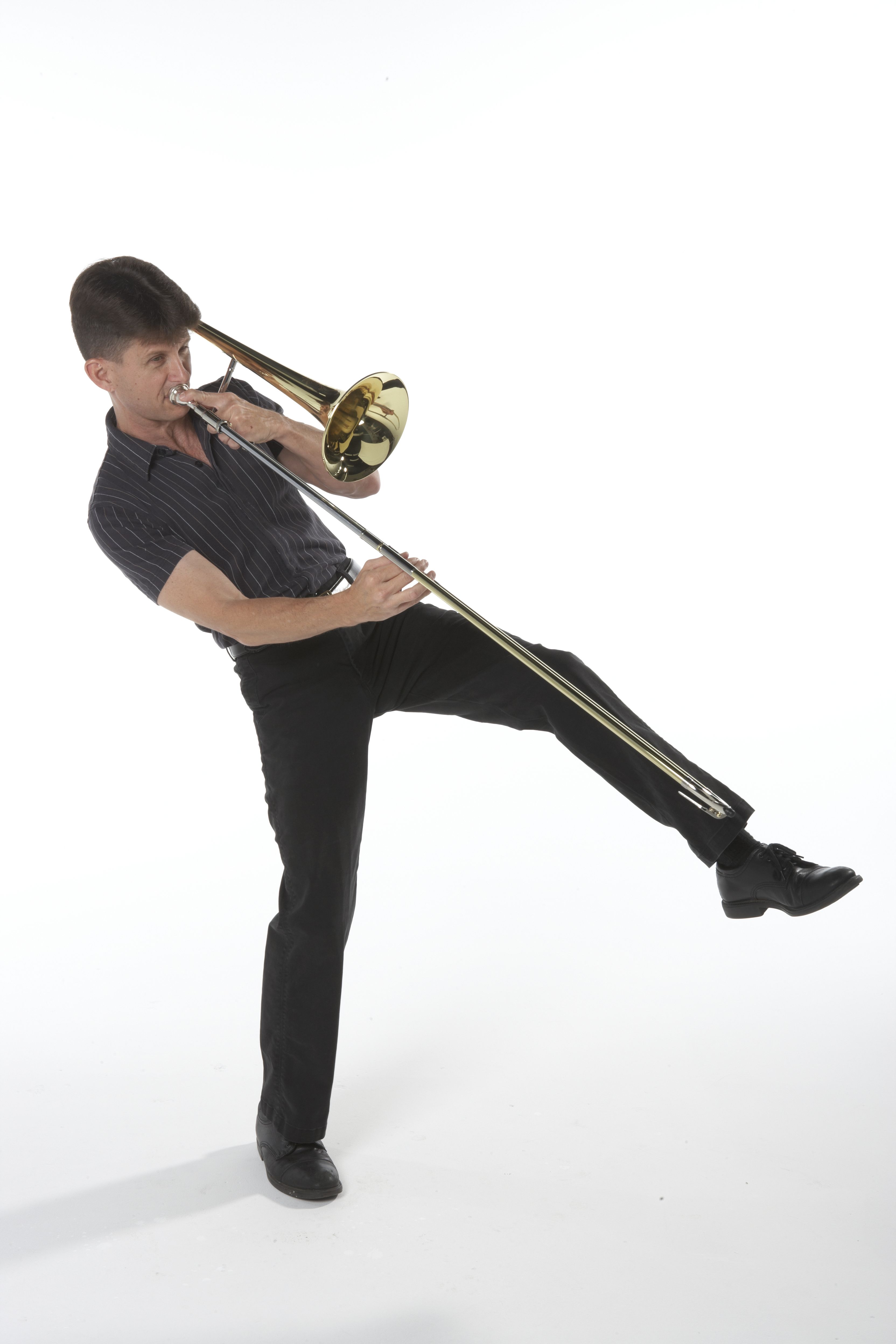 Harry Watters serves with the United States Army Band in Washington, D.C. and teaches jazz trombone at George Mason University in Fairfax, Va. His numerous Summit Records releases include the popular Love Songs and the three critically acclaimed Brothers discs with trumpeter Ken Watters.
Watters has performed with Doc Serverinsen, Al Hirt, Pete Fountain, Erich Kunzel, Kevin Mahogany, Wycliffe Gordon, Lou Rawls, Maureen McGovern, Bill Watrous, Carl Fontana, Jiggs Whiggam, James Moody, Peter Erskine, Conrad Herwig, John Fedchock and the Boston Brass. In addition, Harry has appeared as a featured soloist with the Syracuse Symphony, the Baton Rouge Symphony, the Louisiana Philharmonic, the Tulsa Pops, the West Virginia Symphony, the University of North Texas One O'Clock Lab Band, the Janacek Philharmonic, the Moldovan Festival Orchestra and the U.S. Army Orchestra. Learn more about Harry Watters.

Come join Phantom Regiment for what should be a beautiful summer evening in the historic Sinnissippi Park Music Shell surrounded by majestic trees and the majestic sound of Phantom Regiment AND Harry Watters.
The Music Shell in Sinnissippi Park, dedicated in 1950, is an outdoor acoustic amphitheater, which can accommodate as many as 700 on benches, and up to 3,000 on the terraces and lawn. This is a favorite spot for many local and regional talents to showcase their performances. Phantom Regiment has become known as the opening act for the Music in the Park series.
The concert begins at 7:30 p.m. Sinnissippi Park Music Shell is located at 1401 N. Second St. in Rockford, Ill.
Phantom Regiment is proud to open the Music in the Park series as well as being able to bring notable musicians, such as Harry Watters, to perform with us!