Phantom Regiment's annual Show of Shows has been nominated for a RAMI (Rockford Area Music Industry) award. Voting is open to the public – so help us win another highly coveted RAMI by voting today!
Voting is online here or go to ramiawards.com. Be sure to confirm your vote by clicking on the link in the email that you will receive after you vote. You do not have to vote for the categories that you may not have knowledge about. You'll find Phantom Regiment Show of Shows under the Special Event category.
Voting will close at Midnight on March 20th. Follow the instructions on the voting page to make sure your vote counts.
The Regiment is no stranger to the RAMI awards having won an Outstanding Achievement award in 2001; Music Outreach Organization award in 2007, 2008, 2009, 2010; and inducted into the RAMI Hall of Fame in 2011. Plus our very own Jim Wren (longtime music arranger) was the recipient of a Lifetime Achievement Award in 2009.
Show of Shows has won a RAMI for Special Event in 2013, 2014 and 2015. This is our fourth nomination in this category.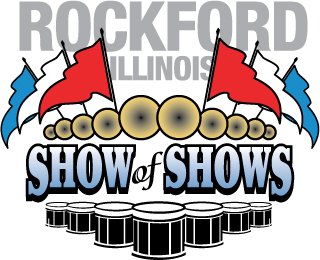 The 2016 edition of the Regiment's Show of Shows, presented by the Rockford Register Star, will be the 41st annual event. The event will take place at Boylan High School in Rockford on Saturday July 9.
Tickets will be on sale soon at regiment.org/sos/rockford.
Make sure you take a couple minutes to vote for our Show of Shows that has been nominated for a RAMI in the Special Events category. You can help the Regiment by voting here!.
Winners will be announced at the 25th Annual RAMI Awards Ceremony on April 22, 2016. For more information, visit ramiawards.com.