Phantom Regiment's annual Show of Shows was recognized at the 25th annual RAMIs (Rockford Area Music Industry Awards) as the people's choice for special event – for the 4th year in a row! We are very honored and proud to receive this recognition.
(See what all the excitement is about and buy tickets to this year's event now!)
We would like to first thank all those that voted for us! We are humbled by your support for our event. We also want to thank the show staff & numerous volunteers who have helped make the Show of Shows a success every year for the past 40 years!
We want to make a special thank you to Boylan Catholic High School who has been the host of this event for every single one over the past 40 years except one show. We appreciate the school's support over these many years!
The special event category was filled with many great area events. For us to be named people's choice from the list below is a huge honor for us.
Thank you to the RAMI organization and everyone who voted for our event. The complete list of winners and story about the 2016 RAMI Awards: http://www.rrstar.com/article/20160423/NEWS/160429871
The Regiment is no stranger to the RAMI awards having won an Outstanding Achievement award in 2001; Music Outreach Organization award in 2007, 2008, 2009, 2010; and inducted into the RAMI Hall of Fame in 2011. Plus our very own Jim Wren (longtime music arranger) was the recipient of a Lifetime Achievement Award in 2009.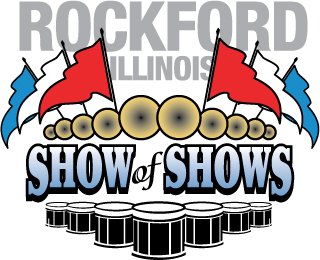 Show of Shows has previously won a RAMI for Special Event in 2013, 2014 and 2015. This was our fourth nomination in this category. This year's Show of Shows will take place Saturday, July 9th at Boylan High School.
For more info and tickets: regiment.org/sos/rockford