Learn from some of the best conductors in the world
Phantom Regiment is known for producing some of the best conductors in the marching arts. In addition to learning conducting skills, our drum major training opportunities include outstanding leadership training – valuable knowledge whether it is your first or fourth year as a student leader.
Drum Major Training Opportunities are designed for musicians and aspiring conductors from all high school & college levels.
Drum Majors…are you ready?
Whether this is your first or fourth year as drum major, our drum major training experiences will have you motivated and confident to lead your band.
All sessions are geared toward teaching the Phantom Regiment approach to conducting, leadership, and rehearsal techniques. Instruction will include basic and intermediate conducting fundamentals, and leadership theory and application.
For those interested in furthering your career as a drum major in college or with the Phantom Regiment (or another drum corps), this camp is a great way to prepare for those highly regarded positions.
Come ready to learn, conduct, and have fun!
Drum Major training areas of concentration include:
Conducting
Posture, Baton Grip, Basic Beat Patterns
Preparatory / Release Gestures
Time Beating Patterns, Divided Patterns
Left Hand Cueing, Expressive Gestures
Gesture of Syncopation
Dynamics and Phrasing
5 Musical Styles
Fermatas
Score Study
Leadership
Role of the Drum Major
Spheres of Influence
Leadership vs. Followership
Management vs. Leadership
Field Application
Field Commands
Rehearsal Technique
Sound Delay and The Big Stage
Showmanship – Salutes, Stage Presence
Marching/Drill Fundamentals
All
Clinicians
Administration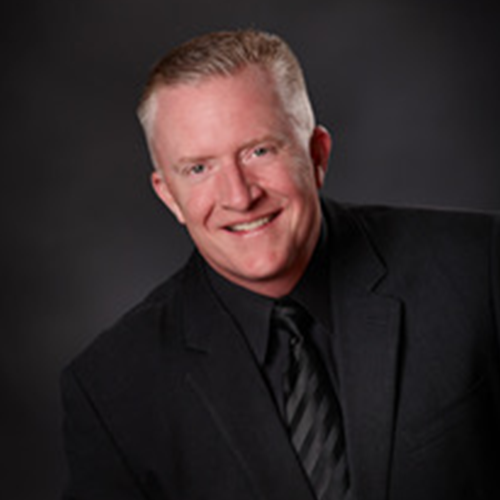 Clinician
Galen Karikker
Dr. Galen S. Karriker is Director of Bands and Professor of Music at The University of Akron. He conducts the UA Wind Symphony, Concert Band, and coordinates the university bands. Dr. Karriker also teaches Advanced Conducting, Percussion Methods and oversees the annual Ohio Band Directors Conference and High School Band Clinic Festival.
During his tenure as Director of Bands (2013 – present), The University of Akron Wind Symphony has been selected to perform at the 2016, 2018, and 2020 Ohio Music Education Association State Professional Development Conferences. From 1999 – 2013, Dr. Karriker served as Assistant Director of Bands and the UA Concert Band performed as a "clinic ensemble" for the OMEA State Convention in 2002 and 2004.
In addition to his teaching schedule, Dr. Karriker is active as a guest conductor and clinician, including clinic sessions at the 2002, 2003, 2004, 2015, 2017 and 2019 Ohio Music Education Association Professional Development Conferences. He is also a contributing author for the 11th and 12th Editions of Teaching Music Through Performance in Band.
Dr. Karriker holds numerous professional memberships and also serves on the John Philip Sousa Foundation-Legion of Honor Committee. He is a member of Phi Mu Alpha Sinfonia and Phi Beta Mu and also an honorary member of Kappa Kappa Psi (92'), Tau Beta Sigma (00'), and Pi Kappa Lambda (03').
A former member of the snare line (87', 88', & 90'), Dr. Karriker was drum major for the Phantom Regiment Drum and Bugle Corps and recipient of the Corpsman of the Year Award in 1991. Since its inception in 2003, Dr. Karriker has also served as a conducting and leadership clinician for the Phantom Regiment Educational Programs for high school drum majors.
Dr. Karriker earned a Bachelor of Music Education degree from Louisiana State University in 1992, and a Master of Music and Doctor of Musical Arts degree in wind conducting from Michigan State University in 1994 and 2012 respectively. Dr. Karriker served on the faculty at the University of Wisconsin-Madison from 1995 – 1999 as the Assistant to the Director of Bands. He is married to Kendra Karriker, Director of Orchestras at Chagrin Exempted School District and they are blessed with two children, Graeson and Korinne.
Clinician
Kevin Rabon
Kevin Rabon is a Louisiana native, attending Bossier High School under the direction of Barry Vowell. He attended Louisiana State University where he studied with Frank Wickes, Linda Moorehouse, and James Byo to earn his Bachelor's degree in Music Education in 1996. While at LSU, Mr. Rabon was a 4-year member of the Phantom Regiment Drum & Bugle Corps from Rockford, Illinois playing trumpet and mellophone. Mr. Rabon began his Jeannie Reed. He has taught at both the middle school and high school level in Austin, Texas as an assistant and head director, and his concert bands and marching bands were consistent UIL Sweepstakes award winners. Mr. Rabon served on the brass staff for the Phantom Regiment from 1999-2009 as the trumpet and mellophone instructor and as Brass Caption Head from 2003-2007. As a member of the Phantom Regiment staff, Mr. Rabon taught with Jeff Shaw, Paul Rennick, Freddy Martin, Sam Pilafian & Pat Sheridan, and many other talented teachers from across the country. Mr. Rabon has been a clinician for the Phantom Regiment Drum Major Camps at the University of Louisiana-Lafayette, Central Arkansas University, and McKendree University, Frostburg University, the University of Akron, and is an active clinician and adjudicator of concert and marching ensembles across the country. He is in his 25th year of teaching and currently is the Director of Bands at Cope Middle School in Bossier City, Louisiana.
Kevin Rabon is married to Paula Rabon and they have two children, Emeri and Keller. He teaches a full private lesson studio of brass players who regularly place into All-District and All-State ensembles, and he plays trumpet with the Bill Causey Big Band, First United Methodist Church Brass Ensemble, British Brass Band of Louisiana, and the Red River Wind Orchestra as a freelance musician. He enjoys time away from the musical arts on the golf course and on his motorcycle whenever time allows. He is a member of Phi Mu Alpha Sinfonia, Louisiana Music Educator's Association, and the Texas Music Educator's Association, and the National Association for Music Education.
Clinician
Darian Sanders
Darian is a singer, songwriter and performer from Kentucky. He has recently made his debut into the musical theatre scene performing with The National Tour of The Lion King. He is the husband to Jessica, father to Titus, and Broadway has long been a love and passion for him. He has performed leading roles for regional theatre productions of Jesus Christ Superstar, Joseph and the Amazing Technicolor Dreamcoat, Hairspray, and Dream Girls, and was a worship pastor for the fourth largest church in America. He marched in Phantom Regiment 2005 (Lead Trumpet),as well as 2006 & 2007 (Head Conductor). He followed by serving on PR staff in 2008, 2010-2012. Currently Darian is touring as a Simba cover on The National Tour of The Lion King, as well as leading worship around the country. He is also working on his first original EP to be released in 2021!
Clinician
Greg Benson
Gregory Benson is in his third year as Director of Bands at Pickerington High School North in the Pickerington Local School District in Pickerington, Ohio. At PHSN, he is responsible for overseeing the Band program 6th-12th grade, and directs the Marching Band, Symphonic Band, Concert Band I, and Jazz Ensemble, in addition to teaching beginning woodwind classes. Mr. Benson is in his ninth year of teaching and directing bands in Ohio, as his ensembles consistently earn the highest ratings at local and national adjudicated events. In 2019, the PHSN Symphonic Band was invited to perform at the Capital University Band Festival, collaborating with guest composer John Mackey.
Prior to teaching in Pickerington, Mr. Benson served as Assistant Director of Bands at Grove City High School in Grove City, Ohio for four years, and as Director of Band at Gallia Academy High School & Middle School in Gallipolis, Ohio for two years. Additionally, Mr. Benson served as Associate Conductor of the Grove City Community Winds, alongside conductor and world-renown composer James Swearingen, from 2015-2018. Mr. Benson holds membership in the Ohio Music Education Association (OMEA), National Association for Music Education (NAfME), and the American School Band Directors Association (ASBDA).
Mr. Benson earned his Bachelor of Music Education degree from Otterbein University in Westerville, Ohio in 2012, and is currently pursuing his Master of Music in Music Education degree at Capital University in Bexley, Ohio. In the summer of 2011, Mr. Benson served as a Conductor for the Phantom Regiment Drum & Bugle Corps, performing as part of the summer of "Juliet", and in 2012 served as an Assistant Tour Director for the Corps.
Mr. Benson remains active as a musician, playing alto saxophone in the Cardinal Saxophone Quartet, a semi-professional saxophone quartet made up of Central Ohio music educators. In his free time, he enjoys connecting with friends and family, fellowship with his church community, and boating on local lakes in Ohio.
Mr. Benson is indebted to the Phantom Regiment for the impact it has had on his life and his career, and is grateful to be able to serve this organization in giving back through their educational programs. Mr. Benson currently resides in Pickerington, Ohio.
PR Academy Director
Stan Mauldin
Stan Mauldin joined the Phantom Regiment team in January 2020 and is Director of Phantom Regiment Academy.
The University of Houston graduate started teaching in 1979 and retired from Seguin (Texas) High School in May 2020. Under his direction, his ensembles were Texas Music Educators Association Honor Band Finalists, two-time UIL State Marching Band Champions, Bands of America Regional Finalists Bands of America Grand Champion National Semifinalists, Winter Guard International (WGI) World Champions, WGI Indoor Percussion World Champions and WGI Winter Winds World Championship Finalists. Additionally, his ensembles performed at The Midwest Band and Orchestra Clinic in Chicago and New York's Carnegie Hall.
Stan also has experience with drum and bugle corps, most notably with the Blue Knights from Denver, Colo., and as brass caption head for the Colts from Dubuque, Iowa.
In 2018, the Seguin High School Band was honored to receive the Region 6, Heart of The Arts Award presented by the National Federation of State High School Associations and the Seguin Saxophone Ensemble performed at the Music for All National Festival in Indianapolis. The Seguin Saxophone Ensemble performed at the Texas Music Educators Convention, the Houston Underground Saxophone Competition and the Seguin Wind Ensemble performed in Dallas' Majestic Theater in 2019.
He has been published in the "Southwestern Musician," The Midwest Clinic's "Motif's," and "The Instrumentalist" magazines as well as numerous music websites. In 2003 Mr. Mauldin was awarded the John Phillip Sousa Society "Legion of Honor" and in 2007 the UIL "Sponsor Excellence Award." In 2016, Stan was honored to be a Grammy Foundation Music Educator Award Quarterfinalist and is currently serving on the Mid-Texas Symphony Board and the Advisory Board of the Midwest Band and Orchestra Clinic in Chicago.
His family is also musical. Wife Bobbi is a retired orchestra director. Oldest son Matt, a Berklee College of Music graduate, is a freelance musician in Los Angeles. Youngest son Christopher recently completed his doctorate in piano performance at University of Texas and is a studio musician in Los Angeles.
Corps Director
David Warren
David Warren is a native of Carrollton, Georgia and has held the position of Corps Director for the Phantom Regiment since June 2019. David's career with the organization began as a member of the Phantom Regiment Drum Corps from 2012 to 2016 as a conductor. During his tenure as a member of the corps, David was awarded the Phantom Regiment Mark Glasscoe Member of the Year Award and the Drum Corps International Jim Jones Leadership Award. Before joining Phantom Regiment full-time, David was the Associate Director of Bands for Rome High School in Rome, Georgia.
David holds a degree in Music Education from Berry College in Mount Berry, Georgia and will be graduating this summer with a Masters in Music Education from the University of Georgia.
David has a deep appreciation for the impact that the Phantom Regiment has made on his life and loves being in a role where he can serve the organization that made him the person he is today. He currently resides in Rockford, Illinois with his fiancée, Allison, and their dog, Macie.
Upcoming Training Opportunities