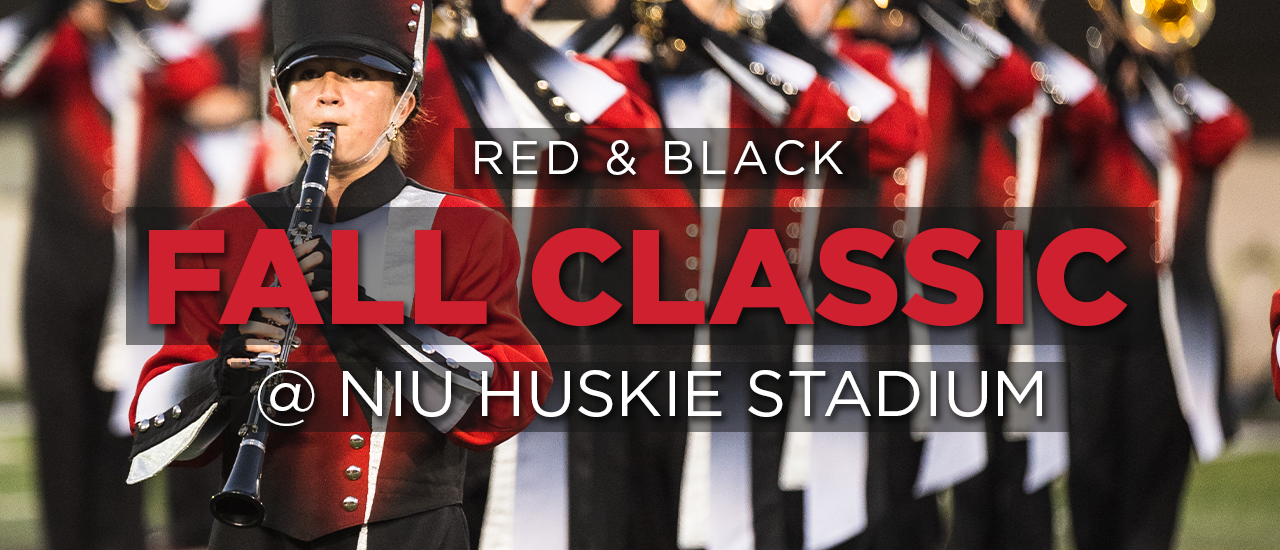 Big Stage, Big Performances
The Red & Black Fall Classic at Northern Illinois University's Huskie Stadium is a fantastic opportunity to showcase your band in one of the best venues in the Midwest. Give your students the opportunity to perform on the big stage, while getting valuable feedback from nationally recognized adjudicators.
Phantom Regiment has produced a high school marching band show since 2001, and has partnered with the NIU Huskie Marching Band since 2009.
The Red & Black Fall Classic is held at one of the very best venues in the entire state of Illinois, in addition to offering:

BOA Adjudication System
Nationally Recognized Adjudicators
Instant Feedback Option
Pre-Show Clinic Option
Performance by NIU Huskie Marching Band
Phantom Regiment is excited to showcase some of the best bands in the midwest at the Red & Black Fall Classic!
Saturday, September 24, 2022
We look forward to seeing you!
Adjudicators and clinicians include current & past BOA judges and Phantom Regiment design staff members. Adjudicators utilize the BOA adjudication system.
Competitive classes are based on band size (number of musicians), not school enrollment. Bands can also choose to enter in "Exhibition" (you will still receive adjudicator commentary but will not be scored).
2022 Adjudicators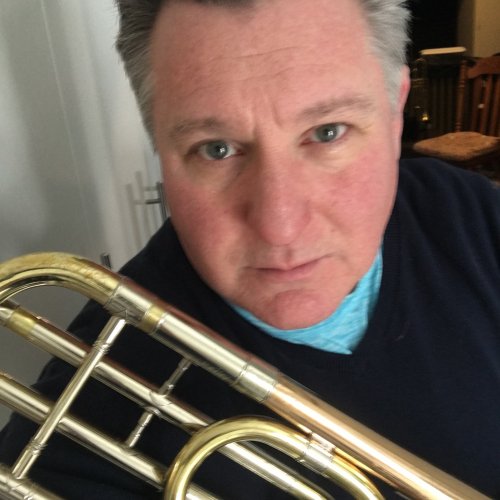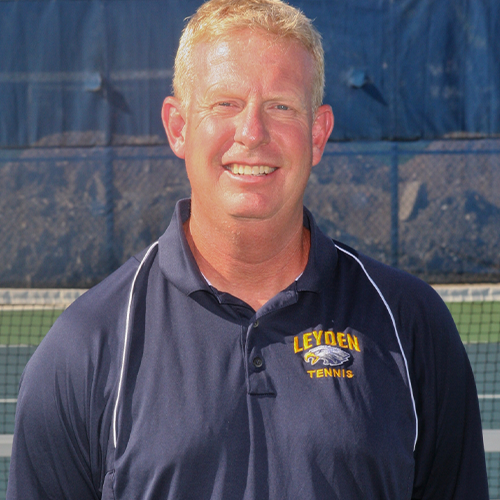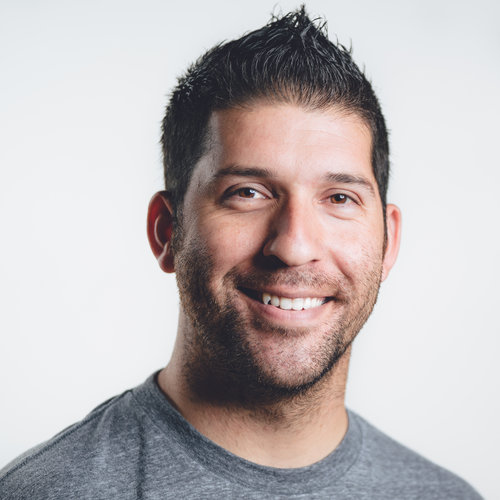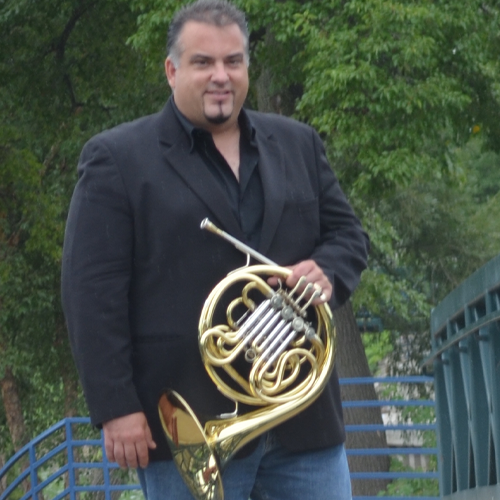 Brass Instructor
Clayton Wachholz
Mr. Wachholz currently serves as the proprietor of WachholzMusic L.L.C. after retiring from full time high school teaching in the spring of 2019. Prior to retirement Mr. Wachholz taught at Cedarburg High School for eight years. Before his position at Cedarburg Mr. Wachholz held positions at Plymouth-Canton Educational Park in Canton, Michigan and the International School of Belgium in Brussels, Belgium. Currently Mr. Wachholz serves as Brass Coordinator for the Walled Lake Consolidated High School Marching Band and maintains a successful private lesson studio.

Clayton Wachholz has degrees from the University of Wisconsin-Madison (BA) and the University of Michigan (MM). An active guest conductor and educator, he has given clinics to varied groups in England, Holland, Belgium, Japan, Brazil and Argentina. He has been the featured brass clinician at the British Youth Band Association Annual Band Camp in London, England and has twice been a clinician at the University of Wisconsin-Madison Summer Music Clinic where he led concert and jazz bands. Clayton Wachholz has served as the music director for the Lakeshore Symphonic Band, a semi-professional wind ensemble based in southeastern Wisconsin and the Shorewood Summer Concert Band.

Mr. Wachholz has been involved in the drum and bugle corps activity as a performer and teacher since 1979. As a baritone player he marched with the Thunderbolts (1979), Pioneer (1980-1984), and Madison Scouts (1985-1989). He went on to teach the Madison Scouts for many years (1991-1997, 2001) and taught the Phantom Regiment Drum and Bugle Corps brass from 2005-2007 and 2016-2017. In 2018 and 2019 Mr. Wachholz served as an educator with the Santa Clara Vanguard brass teaching staff. 2022 will be his seventh season with the Phantom Regiment brass staff.

Clayton Wachholz has been an active performer on trombone and euphonium for over thirty-two years. In the drum and bugle corps activity his awards include 1986 DCM I&E High Brass Score (scholarship), 1988 DCI Baritone Champion and 1985, 1986, 1987, 1988 DCI Brass Ensemble Champion. As a Euphonium player Mr. Wachholz was a member of the Wisconsin Tuba Quartet that was selected as the first group of its kind as a Semi-Finalist for the Fischoff International Chamber Music Competition. He was a Semi-Finalist for the Falcone International Euphonium competition and was 1st chair in the 1991 T.U.B.A International All-Star Tuba/Euphonium Ensemble. As a Trombonist Clayton Wachholz has performed with the American Wind Symphony, Madison Symphony Orchestra, Racine Symphony Orchestra, Kenosha Symphony Orchestra, Madison Brass, Madison Jazz Orchestra, Milwaukee Brass Band, Knightwind Ensemble, Kettle Morainne Symphony Orchestra and numerous freelance groups.

In leadership positions Mr. Wachholz has served on the board of directors for the University of Wisconsin-Milwaukee Youth Wind Ensembles, the National Band Association Northern Diversion and was an elected committee member representing all 3A marching bands for the Wisconsin School Music Association. For two summers Mr. Wachholz served as Brass Coach for the Wisconsin State Honors Orchestra. He was a 2011 Herb Kohl Educational Foundation Fellowship Award Recipient (Wisconsin Teacher of the Year Program).

​
Visual Coordinator
Bob Smith
Bob has spent 30 years as a marching instructor, visual caption head, consultant, and drill designer for drum corps and marching bands around the country. He aged out of Phantom Regiment in 1985. Bob was a marching instructor for the Visual Caption Head of Phantom Regiment (1987-1997, 2000-2004, 2015 and 2016), including caption head during the 1996 DCI World Championship.
He's worked with some of the great pageantry masterminds of Drum Corps: DCI Hall of Fame members Michael Cesario, Dr. Dan Richardson, and John Brazale, as well as notable drill designers Greg Cesario, John Sanchez, Tony Hall, and Jeremy Hunt. Bob was also the visual caption head for the Tar Heel Sound Drum and Bugle Corps (1998), served as a visual consultant for the Colts Drum and Bugle Corps (2006-2009) and served as a visual consultant for the Spirit of Atlanta Drum and Bugle Corps (2011-2014).
Outside of the drum corps world, Bob recently retired as a math teacher from Leyden High School in the west suburb of Chicago. He was also the varsity tennis coach for the boys' and girls' teams. In 2011, he was inducted into the Illinois Tennis Coaches Hall of Fame.
Visual Director & Designer
Steven Estudillo
Steven Estudillo was born and raised in Southern California. He is a graduate of La Mirada High School, and studied at California State University, Fullerton. As a performer, Steven was a member of Pacific Crest Drum and Bugle Corps and later performed with The Cavaliers Drum and Bugle Corps, aging out in 2008.
Steven has been a Visual Designer, Educator, Creative Director, and Adjudicator since 2006. His designs have been represented by ensembles within Bands of America, Winter Guard International, and Drum Corps International circuits.
Upon aging out in 2008, Steven began his work as an instructor and designer within the drum corps activity. He worked with Pacific Crest as a visual instructor in 2009, then later served as the Visual Designer from 2010 – 2012. After a two-year hiatus from the ensemble, he returned as the Visual Designer and Creative Director from 2015 – 2021.
Simultaneously, Steven was a visual instructor for The Cavaliers Drum and Bugle Corps from 2009-2015, serving as the Visual Caption Head starting in 2011.
During the winter seasons, Steven served as a Visual Designer and instructor for Pulse Percussion 2012 – 2022, and presently at Chino Hills High School since 2012, and designs for several other award-winning indoor percussion ensembles throughout the country.
In addition to his work in the United States, Steven has had the opportunity to branch out internationally and work with performing ensembles in South America, providing consultation and clinics to further spread the marching arts in different regions.
Steven currently resides in Ontario, CA. with his loving wife Lexie, and his three children, Emily, Ezekiel, and Elle.
Music Director, Brass Arranger & Caption Head
JD Shaw
JD Shaw is Associate Professor of Horn at University of South Carolina and was formerly the French hornist with the internationally acclaimed Boston Brass where he was creative director, music arranger and co-owner of the ensemble. JD is an international solo artist and travels extensively throughout the United States as well as many countries in North America, South America, Europe, and Asia. He has performed as a guest artist with numerous orchestras, concert bands, and brass bands. Currently, he is a member of the Summit Brass, Cones & Tones, and is a resident artist with the Rafael Mendez Brass Institute. In addition, JD has also been a featured performer on National Public Radio's Performance Today and the CBS Morning Show.
JD received his Masters of Music degree from the Eastman School of Music where he was awarded the Performer's Certificate under the tutelage of horn pedagogue Verne Reynolds. Orchestral credits include associations with the Rochester Philharmonic, San Francisco Symphony, Vienna Philharmonic, Wichita Symphony Orchestra, New Mexico Philharmonic, Missouri Symphony, and the Boston Pops. Prior to his position at University of South Carolina, Professor Shaw has held teaching posts at Boston College, University of New Mexico and University of Miami.
As an active performer and prolific arranger, JD has recorded over 15 albums encompassing diverse musical styles from the Classical, Jazz, and Latin genres. Such record labels include Loft Recordings, Mark Records, and Summit Records. His last album entitled "Tales of Imagination" features Professor Shaw showcasing new music for solo horn and wind band. This album, released on the Summit Records recording label is conducted by former CBDNA President Eric Rombach-Kendall and performed by the University of New Mexico Wind Symphony.
Professor Shaw writes music for many orchestras, bands, and chamber ensembles. His arrangements are featured with several publishers and can be heard on many recording labels and performance stages across the world. JD has written for many drum and bugle corps and is, currently, the arranger for the Phantom Regiment Drum and Bugle Corps from Rockford, IL and the United States Marine Drum and Bugle Corps. Many other drum and bugle corps have performed his arrangements such as the Santa Clara Vanguard, Boston Crusaders, Academy, East Coast Jazz, Sunrisers and Beatrix from Hilversum, Netherlands.

JD Shaw is dedicated to promoting music education for young, aspiring musicians. With the help of Conn-Selmer, National M.E.N.C., and VH1's Save the Music foundation, JD has taught master classes for young artists across the world spanning age ranges from elementary to college. Also, JD has presented and performed clinics and workshops for music educators at events such as the Mid-Europe Music Educators Convention, World Association for Symphonic Bands and Ensembles convention, National Musical Educators National Conference, and The Midwest Band & Orchestra Clinic.
Percussion Arranger & Caption Head
Rob Ferguson
Rob Ferguson is currently the Percussion Arranger and Percussion Caption Coordinator for the Phantom Regiment Drum and Bugle Corps from Rockford, Illinois. In addition to his role with Phantom Regiment, Rob is also the Director of Matrix Performing Arts from Akron, Ohio which includes two WGI indoor percussion ensembles; Matrix World and matrix Open. Rob also serves as the Music Designer for Matrix Open and as the design Coordinator and Music Designer for Matrix World and has since its inception in1999. Rob served as the Percussion Coordinator and Percussion Arranger for the Glassman Drum and Bugle Corps from Toledo, Ohio, from 2008-2012 and as the percussion Arranger for the Hawthorne Caballeros Drum and Bugle corps from2012-2015. Rob previously served as a percussion representative for the MideastPerformance Association and currently serves as the Percussion Education Director for the Ohio Indoor Performance Association, as well as as a member of the WGIPercussion Advisory Board.
Rob holds a Bachelor of Science and Master of Music in Music Performance from KentState University where he studied with Michael Burritt and Ted Rounds. He previously served as adjunct percussion faculty and assistant marching band director at Youngstown State University, and currently is the Design Coordinator for Firestone HighSchool and Norton High School bands in Northeast Ohio, as well as John Hersey HighSchool from Illinois, and Moon Area High School in Pennsylvania. Rob is an active clinician and adjudicator for both the indoor and outdoor marching activities. He has presented clinics on marching percussion, keyboard percussion, arranging, and amplification in the marching activity throughout the U.S. and in Europe including the2007 PAS convention, the 2008 Indoor Percussion Europe Championships, and as apart of the 2016 Chiayi City International Band Festival in Chiayi City, Taiwan. Ferguson has also performed as a marimba clinician and guest artist with numerous high schools and college percussion ensembles.
In addition to teaching, Rob works professionally as a designer, composer, program coordinator, and consultant for outdoor and indoor marching ensembles throughout theU.S. and abroad. He is the owner of Ferguson Design Solutions, a company providing custom arrangements, original compositions for both marching ensemble and concert percussion, consulting, and design resources for marching bands, drum corps, and indoor percussion ensembles in all major arenas of the pageantry arts. Rob is also a sales representative for Field & Floor FX. Currently residing in Cuyahoga Falls, OH, Rob is an endorser and clinician for Mapex & Majestic Percussion, InnovativePercussion, the Avedis Zildjian Co., Planet Waves, Pageantry Innovations, and RemoInc
Program Consultant & Choreographer
Adam Sage
Adam Sage is an active choreographer, designer, and adjudicator in the pageantry arts. Adam has worked with numerous programs in the southeast including Tarpon Springs High School, East Lake High School, Seminole High School (1993 WGI A class Bronze medalists), Clearwater High School, Kell High School, and Pope High School in Marietta, Georgia. Pope High School was the 2000 WGI Open class Silver medalists and the 2002 WGI World class Bronze medalists. Kell High School was the 2005 WGI A class Silver medalist. In addition, Adam also designed for Spanish River High School Winter Guard in Boca Raton, Florida (2009 Winter Guard International Scholastic A Silver medalists).
Adam's drum corps experience includes being a performing member of the Suncoast Sound from 1988 to 1989, and The Cadets of Bergen County from 1990 to 1991. He was the caption head for the Magic of Orlando from 1992 to 1993; caption head for the Crossmen from 1994 to 1995. Adam then spent 1996 through 2002 working with the Cavaliers Drum & Bugle Corps. Sage was also the caption head and designer for the Santa Clara Vanguard in 2003 and 2004. 2005 through 2008, he spent with the Phantom Regiment Drum and Bugle Corps as their caption head and designer. 2009-2011, he was the caption supervisor and designer with the Carolina Crown Drum and Bugle Corps. Adam was the color guard caption head and designer for the Madison Scouts from 2012-2014.
Adam is also actively involved with Winter Guard International (WGI). He was the director of The Company Colour Guard from Tampa Bay, Florida from 1995 to 1999. The Company was a two-time WGI World Champion in the A (1995) class and Open (1996) class. He was also the director of the Phantom Regiment Winter Guard in 2007 and 2008 and CrownGUARD in 2009 and 2010. Sage was also a member of the Emerald Marquis Winter Guard from 1990 to 1991. Adam Sage was the director and designer for the Kennesaw Mountain High School Color Guard in Kennesaw, Georgia 2003-2016 (2004 Winter Guard International Scholastic A World Champions, 2005 Winter Guard International Scholastic Open World Champions, 2006 Winter Guard International Scholastic World Class finalists, and the 2013 Winter Guard International Scholastic Open Bronze Medalists); and designer for the 2015 Boston Crusaders Drum and Bugle Corps, and 2017 and 2018 Santa Clara Vanguard Drum and Bugle Corps.
Currently, he is on the design team and choreographer for the Phantom Regiment Drum and Bugle Corps, Yokohama Scouts Drum and Bugle Corps in Yokohama, Japan, Jupiter High School Band and Color Guard (FL). Adam is an adjudicator for Bands Of America and winter guard circuits throughout the country. When he is not teaching color guard, Adam is a second and third-grade teacher in Parkland, Florida.
Adjudicator
Brian Hildreth
Brian Hildreth is a Rockford native where he started drum corps in 1980 with the Phantom Regiment Cadets. In 1982, he became a member of the Phantom Regiment. He began his teaching career in Rockford at Dr. M. L. King Elementary School and Rockford East High School. He has recently returned to the Rockford area after retiring from being a Music Educator in Texas where he taught at Edinburg North High School in Edinburg TX, Gregory Luna Middle School, John Marshall High School, and Winston Churchill High School in San Antonio TX.
Brian has been an instructor, designer, consultant, and adjudicator for over the last 30 years for some of top marching bands and drum corps in the United States. He has been on the visual staffs and caption head for the Phantom Regiment, Sky Ryders, Capital Regiment, Blue Knights and Bluecoats Drum and Bugle Corps.
Music Performance Individual – Clay Wacholtz

Visual Performance Individual – Bob Smith

Music Performance Ensemble – Brian Hildreth

Visual Performance Ensemble – Steven Estudillo

Music General Effect – JD Shaw

Music General Effect – Rob Ferguson

Visual General Effect – Adam Sage
Performance time slots in respective classes are based on the date of entry for the registration form. If you need a special time slot to accommodate other activities that day, please let us know so that we may try to accommodate your needs.
Performance order will be announced with plenty of time to plan for this event. Please keep an eye on your email and on the event listing for final performance times.
Showcase your band in one of the best venues in the Midwest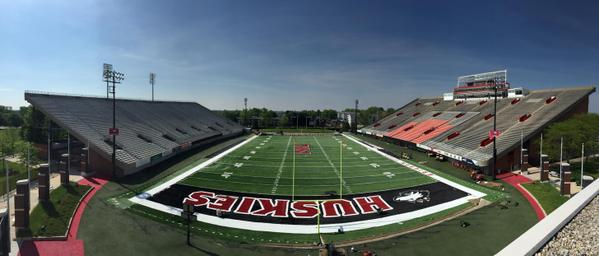 The Red & Black Fall Classic is a wonderful opportunity for your students to perform under the lights on state-of-the-art turf. Plus, your staff can benefit from feedback from some of the most well-known adjudicators in the country.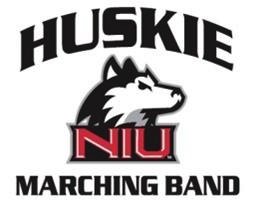 Head to the stands for a special performance by the Northern Illinois University Huskie Marching Band under the direction of Dr. Thomas Bough. "The Huskie Marching Band," says Dr. Bough, "is always eager to perform, be it for the enthusiastic fans in Huskie Stadium or for the hard-working and talented high school band members that perform and compete every weekend during the fall around the state of Illinois."
All seats will be general admission, and the gates will open one hour before the first performance. For ticket and schedule information, please visit the event listing below.