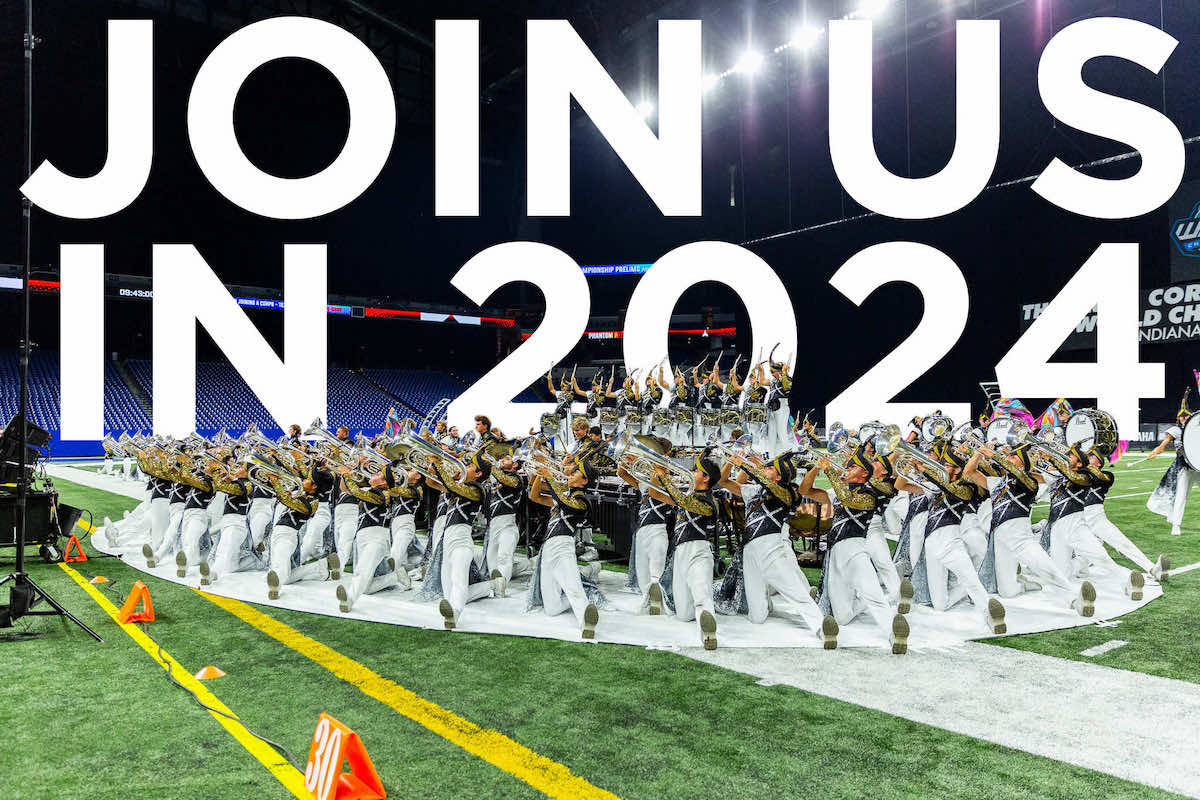 2024 PERCUSSION AUDITIONS
October 29 –

Southern California (Fountain Valley HS)

 

October 29 – Tulsa, OK (Owasso HS) Battery Only

November 5 –

Dallas. TX (Plano Senior HS)

November 5  –

Houston, TX (Clear Brook HS) 

November 12 –

Indianapolis, IN (Avon HS)

November 12 –

Atlanta, GA (Central HS – Carrollton, GA)
The costs to operate a world-class drum corps such as the Phantom Regiment are significant. Tuition and fees paid by members only account for a fraction of the costs associated with operating winter camps and the summer tour. We are still working through the details for 2024 tuition and will release this information once it's available.  
Audition Materials Packet – $75

One-Day or Video Audition – $100

Your 1st weekend-long camp – $200 (this is a one-time fee for the first camp you attend)

Any remaining rehearsal camps you attend will be free of charge

Room and board at camps is included

Tuition – TBD 
Please also consider your personal travel expenses to/from your audition site, rehearsal camps, and spring training/tour; as well as personal expenses such as mouthpieces, member jackets, tour spending money, etc.
DCI limits the age of participants to 21 years of age and younger. A participant who is 22 years before June 1 would be unable to compete.  IF you turn 22 AFTER June 1st, you are eligible to participate in the 2024 season.
Studies have shown that women and people of color are less likely to apply for positions unless they believe they meet every one of the qualifications outlined in a role description. We are most interested in finding the best candidates for membership in our drum corps, and that candidate may come from a less traditional background. We would encourage you to apply to audition, even if you don't believe you meet all of the qualifications described in the application.
We also acknowledge that there are often barriers to participation in drum corps that we are unaware of. If you are experiencing an obstacle, please let us know by filling out this short form. 
Frequently Asked Questions
Additional Questions?
Please reach out to [email protected] with any additional questions that you might have!