Champions for Life-Changing Experiences
The team of passionate individuals who design, educate, train, and manage our corps care deeply about the experience of our members. Phantom Regiment takes great care to ensure that our staff upholds the values of our organization: quality, innovation, character, stability, inclusion & respect. They are distinguished in their fields and we are proud to have them as part of our phamily.
All
Operations
Program & Design
Brass
Percussion
Color Guard
Visual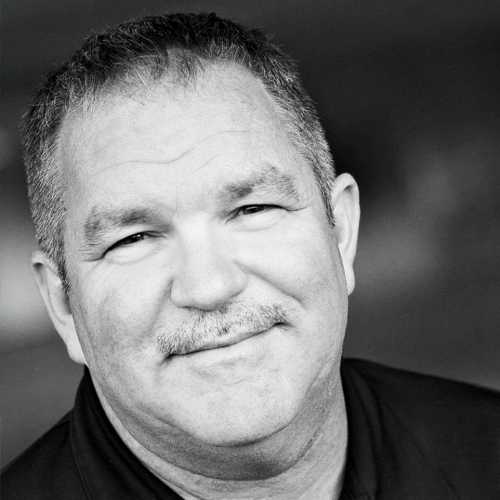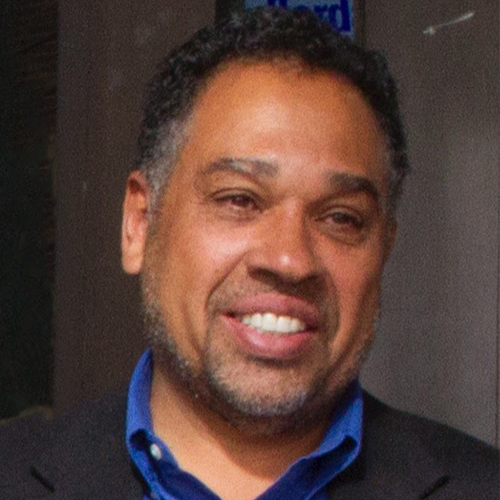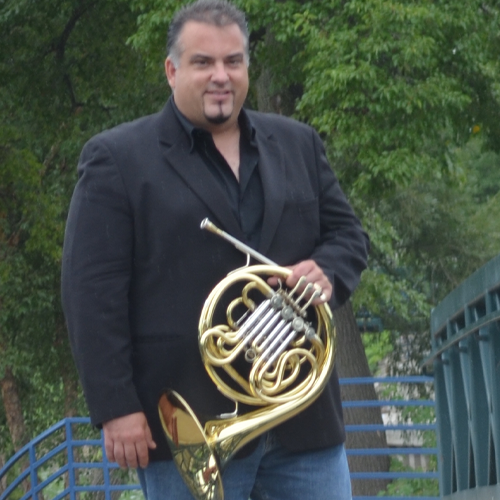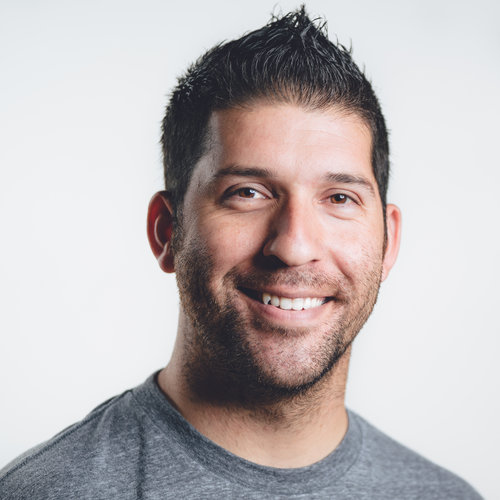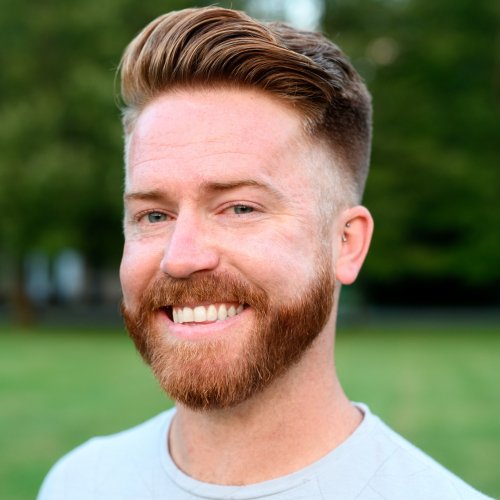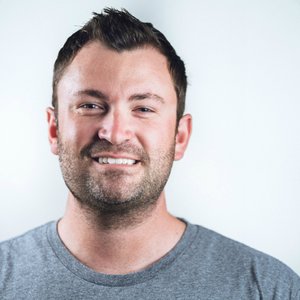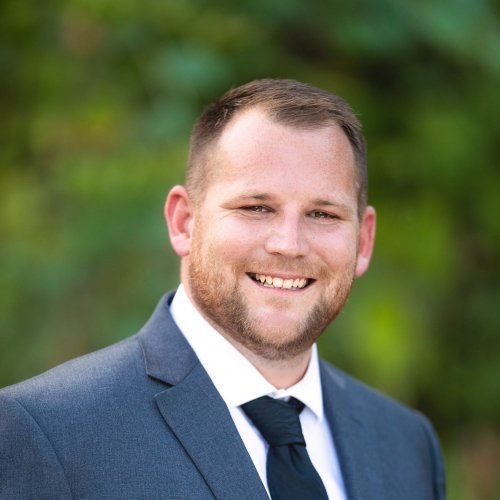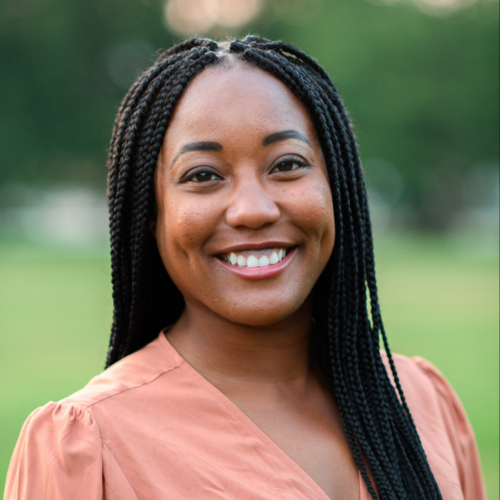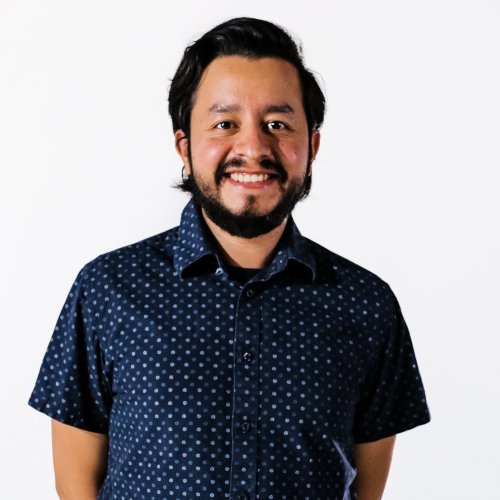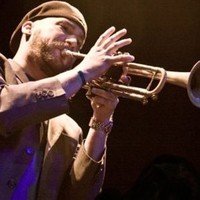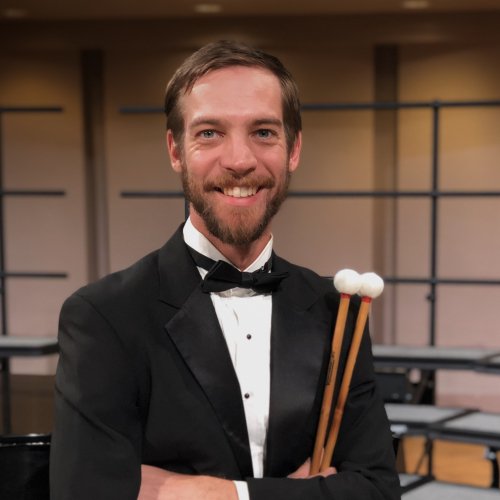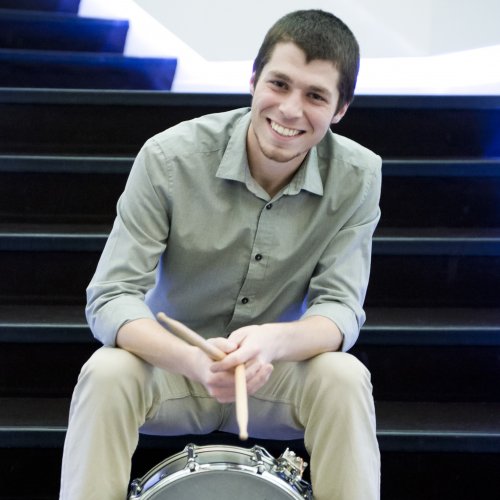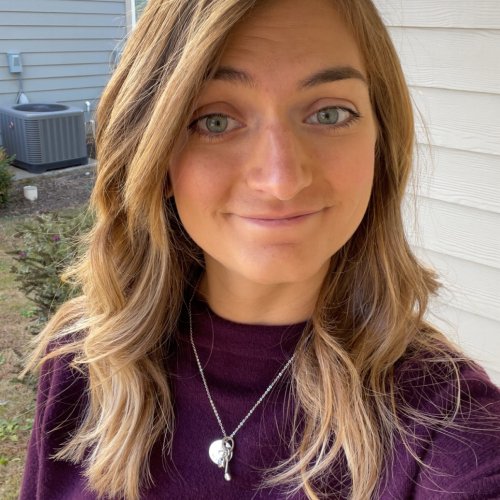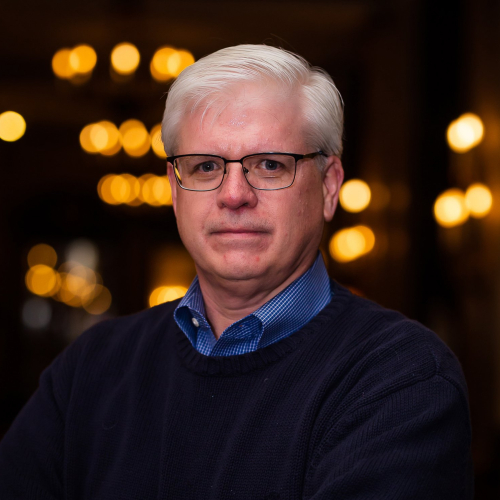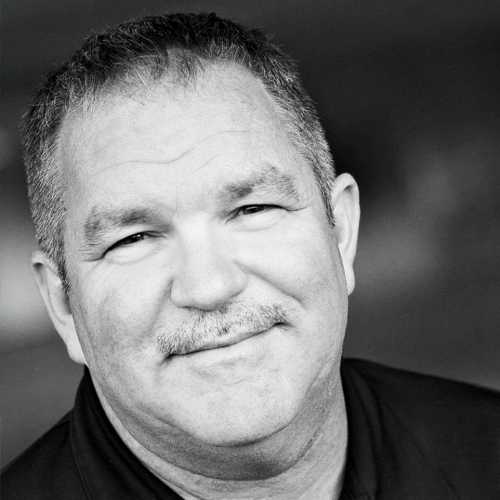 Corps Director
Dwight Emmert
Dwight Emmert is excited to fill the interim role of 2022 Phantom Regiment Corps Co-Director with his brother Jay. The two have worked in tandem in the past as Co-Visual Caption Heads for PR from 2005-2007 and visual staff colleagues from 2008-2013. Since 2013, Dwight has aided the corps in numerous facets including Education Coordinator, Visual Designer, and Cheerleader to name a few. He was inducted into the PR Hall of Fame in 2020. This summer marks Dwight's 40th anniversary of his rookie season with the corps.
Dwight is from Evansville, IN, where he is the Director of Fine Arts for the Evansville Vanderburgh School Corporation. In his eleventh year in this position, he oversees all Arts programming. He proudly boasts the accomplishments of the 140 fine arts teachers/staff/administrators who work across 36 buildings with 23,000 students. His office also runs an extensive Honors Program for the performing arts with over 800 students. The Honors program includes: middle/high bands, middle/high orchestras, elementary/middle/high choirs, 2-3 winter guards, jazz ensembles, and a summer musical program.
The Phantom Regiment housed in Evansville school buildings last summer while learning their 2021 production. Dwight and his local team helped make that possible. The corps plans to be back in Evansville for Spring Training in 2022.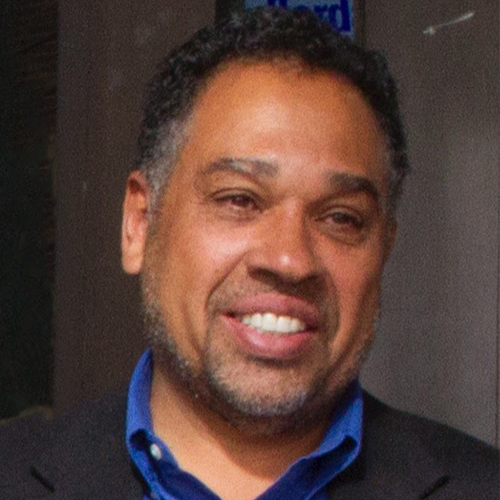 Program Supervisor & Visual Director
Tony Hall
Tony Hall has been involved in the pageantry arts as an instructor, designer, consultant and adjudicator for over the last 40 years. He has written countless championship shows for high school marching bands & winter guards across the United States. Tony has designed visual programs for several drum & bugle corps including the Velvet Knights, Blue Knights, Sky Ryders and Garfield Cadets. He has been a member of Phantom Regiment's visual team in many capacities including designer since 1993. Tony has judged all visual captions in the drum corps, marching band & winter guard arena.
He currently resides in Florida with his wife & two children.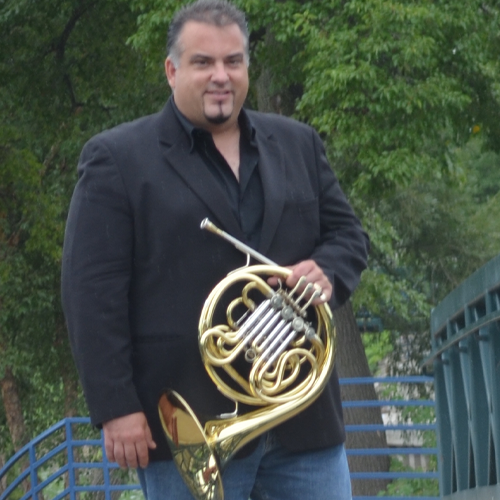 Music Director, Brass Arranger & Caption Head
JD Shaw
JD Shaw is Associate Professor of Horn at University of South Carolina and was formerly the French hornist with the internationally acclaimed Boston Brass where he was creative director, music arranger and co-owner of the ensemble. JD is an international solo artist and travels extensively throughout the United States as well as many countries in North America, South America, Europe, and Asia. He has performed as a guest artist with numerous orchestras, concert bands, and brass bands. Currently, he is a member of the Summit Brass, Cones & Tones, and is a resident artist with the Rafael Mendez Brass Institute. In addition, JD has also been a featured performer on National Public Radio's Performance Today and the CBS Morning Show.
JD received his Masters of Music degree from the Eastman School of Music where he was awarded the Performer's Certificate under the tutelage of horn pedagogue Verne Reynolds. Orchestral credits include associations with the Rochester Philharmonic, San Francisco Symphony, Vienna Philharmonic, Wichita Symphony Orchestra, New Mexico Philharmonic, Missouri Symphony, and the Boston Pops. Prior to his position at University of South Carolina, Professor Shaw has held teaching posts at Boston College, University of New Mexico and University of Miami.
As an active performer and prolific arranger, JD has recorded over 15 albums encompassing diverse musical styles from the Classical, Jazz, and Latin genres. Such record labels include Loft Recordings, Mark Records, and Summit Records. His last album entitled "Tales of Imagination" features Professor Shaw showcasing new music for solo horn and wind band. This album, released on the Summit Records recording label is conducted by former CBDNA President Eric Rombach-Kendall and performed by the University of New Mexico Wind Symphony.
Professor Shaw writes music for many orchestras, bands, and chamber ensembles. His arrangements are featured with several publishers and can be heard on many recording labels and performance stages across the world. JD has written for many drum and bugle corps and is, currently, the arranger for the Phantom Regiment Drum and Bugle Corps from Rockford, IL and the United States Marine Drum and Bugle Corps. Many other drum and bugle corps have performed his arrangements such as the Santa Clara Vanguard, Boston Crusaders, Academy, East Coast Jazz, Sunrisers and Beatrix from Hilversum, Netherlands.

JD Shaw is dedicated to promoting music education for young, aspiring musicians. With the help of Conn-Selmer, National M.E.N.C., and VH1's Save the Music foundation, JD has taught master classes for young artists across the world spanning age ranges from elementary to college. Also, JD has presented and performed clinics and workshops for music educators at events such as the Mid-Europe Music Educators Convention, World Association for Symphonic Bands and Ensembles convention, National Musical Educators National Conference, and The Midwest Band & Orchestra Clinic.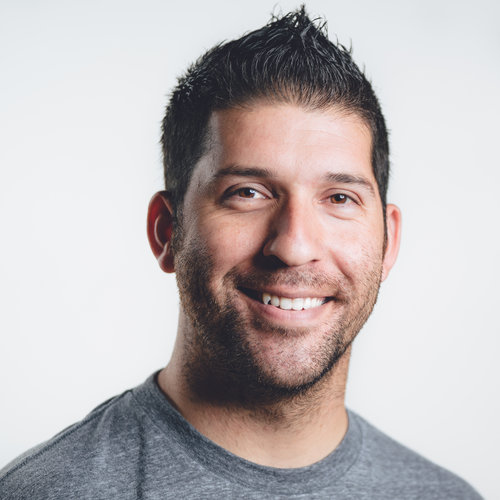 Visual Director & Designer
Steven Estudillo
Steven Estudillo was born and raised in Southern California. He is a graduate of La Mirada High School, and studied at California State University, Fullerton. As a performer, Steven was a member of Pacific Crest Drum and Bugle Corps and later performed with The Cavaliers Drum and Bugle Corps, aging out in 2008.
Steven has been a Visual Designer, Educator, Creative Director, and Adjudicator since 2006. His designs have been represented by ensembles within Bands of America, Winter Guard International, and Drum Corps International circuits.
Upon aging out in 2008, Steven began his work as an instructor and designer within the drum corps activity. He worked with Pacific Crest as a visual instructor in 2009, then later served as the Visual Designer from 2010 – 2012. After a two-year hiatus from the ensemble, he returned as the Visual Designer and Creative Director from 2015 – 2021.
Simultaneously, Steven was a visual instructor for The Cavaliers Drum and Bugle Corps from 2009-2015, serving as the Visual Caption Head starting in 2011.
During the winter seasons, Steven served as a Visual Designer and instructor for Pulse Percussion 2012 – 2022, and presently at Chino Hills High School since 2012, and designs for several other award-winning indoor percussion ensembles throughout the country.
In addition to his work in the United States, Steven has had the opportunity to branch out internationally and work with performing ensembles in South America, providing consultation and clinics to further spread the marching arts in different regions.
Steven currently resides in Ontario, CA. with his loving wife Lexie, and his three children, Emily, Ezekiel, and Elle.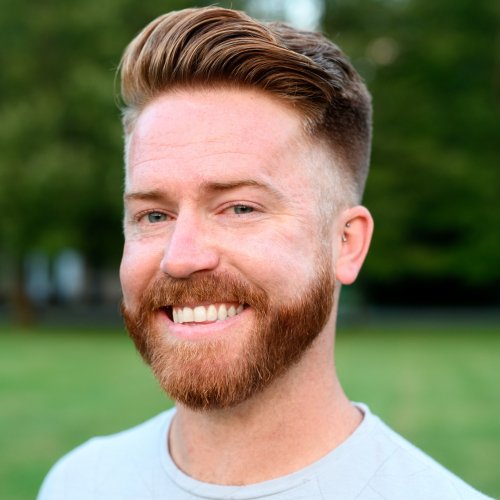 Color Guard Designer & Supervisor
Blake Dutton
Blake Dutton has been involved in many aspects of the marching arts. His performance career began as a french horn player with the LD Bell HS Blue Raider Band (2004-2007), followed by winter and summer performance opportunities with The Cavaliers Drum & Bugle Corps (2007-2010), Ars Nova Winter Guard (2007-2011), Pride of Cincinnati Winter Guard (2012), and Pride of Cincinnati Dance Ensemble (2014).
As an educator, Blake has had the opportunity to work with many well-respected programs in the BOA, WGI, and DCI activities; including LD Bell HS, Broken Arrow HS, Carmel HS, Hebron HS, Center Grove HS, Avon HS, Pride of Cincinnati, Blessed Sacrament, Juxtaposition Winter Guard, Escalade Winter Guard, The Cavaliers, along with other high school and independent groups.
Blake, originally from Hurst, Texas is a graduate of the University of North Texas with a Bachelor's Degree in Communication Design with an Art Direction focus along with a minor in Marketing. Shortly after graduating in 2013, Blake relocated to Indianapolis, IN, where he currently resides. His involvement as a choreographer and designer at Avon and Center Grove HS continues to foster his passion for the marching arts.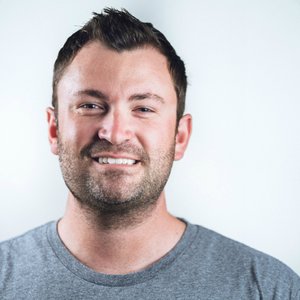 Visual Caption Head
Matt Hartwell
Matt is a full-time Visual Designer and educator living in Long Beach, CA. Matt has marched with Capital Regiment (2004), The Cavaliers(2005-2008), and Aimachi Marching Band (2007). He taught at The Santa Clara Vanguard from 2010-2021, serving as Visual Caption Manager since 2017. For the summer of 2022, Matt taught both The Blue Devils & Bluecoats. In 2010, he had the extreme honor of teaching and designing several productions for His Majesty Sultan Qaboos bin Said al-Said's Royal Guard of Oman Marching Band. Matt is currently the Visual Caption Manager for Pulse Percussion and has held that position since 2017.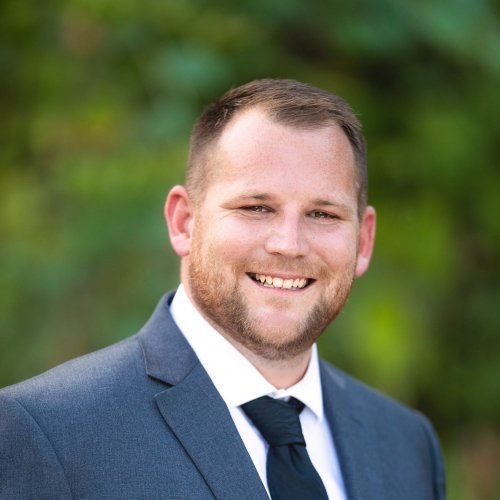 Percussion Supervisor/Front Ensemble Arranger
Tyler Sammons
Since 2018, Tyler has served as the percussion director at Westlake High School in Austin, Texas. He is a graduate from the University of North Texas with degrees in percussion performance and music theory. Throughout his career, he has served in teaching or design roles for many notable high school programs, including Westlake High School, Marian Catholic High School, L.D. Bell High school, Prosper High School and Hebron High School.
Tyler served as a member of the percussion staff for the Santa Clara Vanguard Drum and Bugle Corps from 2012 until 2022. During that time, the Santa Clara Vanguard won the Fred Sanford Award for best percussion performance 5 times, and was named the 2018 DCI World Champion, 2017 Silver Medalist, and 2019 Bronze Medalist.
Prior to teaching at Vanguard, Tyler taught the Boston Crusaders Drum and Bugle Corps, and was a marching member of the Crossmen (TX) and Phantom Regiment (IL), capturing the DCI world championship with the Phantom Regiment in 2008, and the Fred Sanford award for best percussion performance in 2008 and 2010. Tyler is an active arranger, clinician and adjudicator in the marching arts and resides in Austin, TX.
Program Consultant & Choreographer
Adam Sage
Adam Sage is an active choreographer, designer, and adjudicator in the pageantry arts. Adam has worked with numerous programs in the southeast including Tarpon Springs High School, East Lake High School, Seminole High School (1993 WGI A class Bronze medalists), Clearwater High School, Kell High School, and Pope High School in Marietta, Georgia. Pope High School was the 2000 WGI Open class Silver medalists and the 2002 WGI World class Bronze medalists. Kell High School was the 2005 WGI A class Silver medalist. In addition, Adam also designed for Spanish River High School Winter Guard in Boca Raton, Florida (2009 Winter Guard International Scholastic A Silver medalists).
Adam's drum corps experience includes being a performing member of the Suncoast Sound from 1988 to 1989, and The Cadets of Bergen County from 1990 to 1991. He was the caption head for the Magic of Orlando from 1992 to 1993; caption head for the Crossmen from 1994 to 1995. Adam then spent 1996 through 2002 working with the Cavaliers Drum & Bugle Corps. Sage was also the caption head and designer for the Santa Clara Vanguard in 2003 and 2004. 2005 through 2008, he spent with the Phantom Regiment Drum and Bugle Corps as their caption head and designer. 2009-2011, he was the caption supervisor and designer with the Carolina Crown Drum and Bugle Corps. Adam was the color guard caption head and designer for the Madison Scouts from 2012-2014.
Adam is also actively involved with Winter Guard International (WGI). He was the director of The Company Colour Guard from Tampa Bay, Florida from 1995 to 1999. The Company was a two-time WGI World Champion in the A (1995) class and Open (1996) class. He was also the director of the Phantom Regiment Winter Guard in 2007 and 2008 and CrownGUARD in 2009 and 2010. Sage was also a member of the Emerald Marquis Winter Guard from 1990 to 1991. Adam Sage was the director and designer for the Kennesaw Mountain High School Color Guard in Kennesaw, Georgia 2003-2016 (2004 Winter Guard International Scholastic A World Champions, 2005 Winter Guard International Scholastic Open World Champions, 2006 Winter Guard International Scholastic World Class finalists, and the 2013 Winter Guard International Scholastic Open Bronze Medalists); and designer for the 2015 Boston Crusaders Drum and Bugle Corps, and 2017 and 2018 Santa Clara Vanguard Drum and Bugle Corps.
Currently, he is on the design team and choreographer for the Phantom Regiment Drum and Bugle Corps, Yokohama Scouts Drum and Bugle Corps in Yokohama, Japan, Jupiter High School Band and Color Guard (FL). Adam is an adjudicator for Bands Of America and winter guard circuits throughout the country. When he is not teaching color guard, Adam is a second and third-grade teacher in Parkland, Florida.
Movement Designer
Michael James
"Michael James, born and raised in St. Petersburg, Florida, graduated from the University of South Florida, where he received a Bachelor of Arts in Modern Dance Performance. After college, he performed in the American Stage Company's ""Shakespeare in the Park"" Series for five seasons, as well as danced and choreographed for the Children's Theater Tour.
Michael was a scholarship student at the Jacob's Pillow Dance Festival in Beckett, Massachusetts, where he studied under Linda Kent and Carolyn Adams. He also danced with The Men Dancers of Jacob's Pillow International Touring Company, which allowed him to dance and teach in St. Petersburg, Russia. In addition, he was a member of The Repertory Dance Theatre of Utah.
As a color guard designer and choreographer, Michael has worked with Cypress Creek HS, Seminole HS, Tarpon Springs HS, Union HS (OK) Timber Creek HS, Freedom HS Orlando, Oracle Winter Guard (CO.) McNeil HS (TX), Park Vista HS, Father Ryan HS (TN), Dobyns Bennett HS (TN), John Overton HS (TN), The Company Winter Colour Guard, Woodlands College Park (TX), Spring HS (TX), Kennesaw Mountain HS (GA), Miamisburg HS (OH), Pope HS (GA), Center Grove HS (IN), U.S.F. Winter Guard, and Northmont HS (OH). He is also currently on staff with Oviedo HS, Sunlake HS (FL), and University HS (Orlando), He previously has worked with the Santa Clara Vanguard, The Cavaliers, Madison Scouts, and Mandarins.
Michael's choreography has also been viewed at Pleasure Island with the Pleasure Island Explosion Dancers, University of Central Florida's Starlet Knights Danceline, University of South Florida's Herd of Thunder Marching Band and winter guard, 1999's Orlando Fringe Festival, and numerous other high schools and colleges around the country."
Color Guard Co-Caption Head / Choreographer
Christopher McCarthy
Originally from Binghamton, NY, Chris discovered his love for Colorguard and the Marching Arts at age 12. He began his marching career at Susquehanna Valley HS and then performed with Spectrum Winterguard from 2006 – 2011. He also marched The Syracuse Brigadiers Drum and Bugle Corps from 2007 – 2008. While attending High School, Chris found his creative voice and began choreographing and staging for several small high school programs. From 2008 – 2013, he served as a designer, choreographer, and/or director for a number of programs throughout Upstate NY.
Chris currently resides in Austin, TX, and is serving his 10th year as Colorguard Director at McNeil High School. Chris is also a founder and Executive Director of Origins Colorguard as well as the Lead Designer for Origins Open. Outside of his role as Director, Chris is a freelance artist and consultant in the activity. He has produced staging, choreography, soundtracks and band body for over 40 programs across the country. Some of his current and past clients include: Westwood HS, Round Rock HS, Cedar Ridge HS, Cedar Park HS, Dripping Springs HS, Gulfport HS, Clements HS, New Braunfels HS, and Spectrum Winterguard. Chris' past Summer experiences include choreographing and designing for Genesis Drum and Bugle Corps, as well as serving as instructional staff for The Crossmen Drum and Bugle Corps.
Assistant Visual Caption Head
Donnie Hull
Donnie Hull is currently the director of bands at Haltom High School, near Fort Worth, TX. Mr Hull has taught at Haltom High School since 2008. During his time at Haltom High School, the Symphonic Winds have advanced in the TMEA Honor Band Competition and the Pride of Haltom has been a Texas UIL State Marching Band Contest participant, a Bands of America Super Regional Finalist as well as champions at multiple independent marching contests.
From 2015-2022 he was a member of the visual staff of the Santa Clara Vanguard, serving several seasons as the Assistant Visual Caption Manager. Formerly, he served as a member of the brass instructional staff and Associate Brass Caption Head of The Cavaliers Drum and Bugle Corps from 2003-2009. Mr. Hull, a native of Southern Illinois, received his Bachelor's Degree from the University of Houston. He is an active enthusiast for the performing arts and currently resides in Fort Worth with his Lab-mix rescue, Lucy.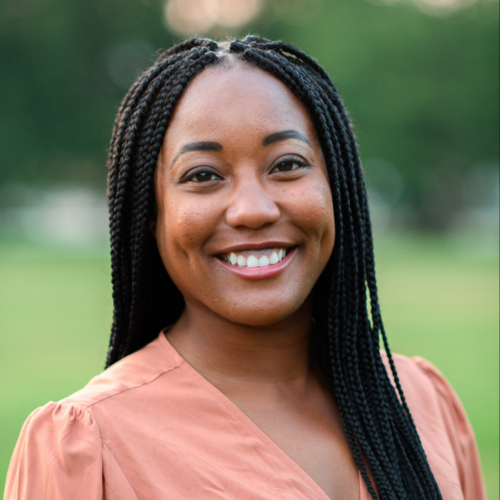 Co-Caption Head / Manager
Eryn Boone
Eryn Boone resides in Indianapolis, Indiana where she is the color guard director at Carmel High School. Originally from Avon, Indiana, she has been involved in the marching arts activity since 2005. As a performer she had the opportunity to march with numerous world class organizations including Avon High School, Zydeco Winter Guard, Carolina Crown, and Pride of Cincinnati.
Following her marching career, Eryn continued to share her passion for colorguard and performing through teaching. She has worked with various DCI and WGI groups including Carmel High School, Northview High School, the Mandarins, and the Boston Crusaders.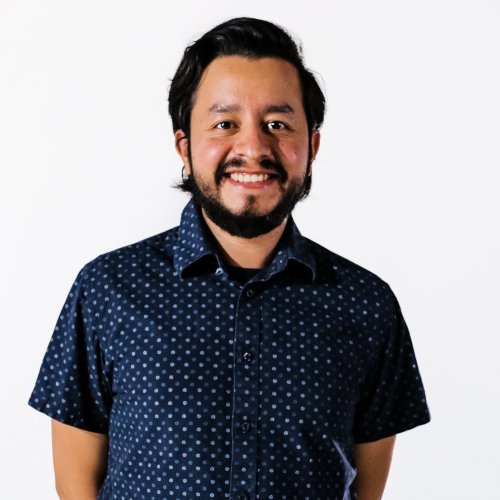 Percussion Caption Head
Jesus Sanchez
Hailing from Los Angeles California, Jesus is an active performer and educator in both the marching arts and drum set idioms. Jesus regularly performs with the Disneyland Band among other shows at the Disneyland Resort in Anaheim, California and is currently on the instructional staff at Pulse Percussion. Jesus holds a Bachelors of Music in Jazz Studies from the California State University at Fullerton and is currently finishing his Masters of Music in Jazz Studies from the University of Southern California.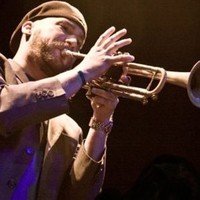 Assistant Brass Caption Head
Ryan Adamsons
A native of Springfield, Virginia, Ryan Adamsons is based in Chicago where he is an active performer, composer, and educator. His drum corps career began as a marching member of the Bluecoats from 1998 to 2002, and he continued with the organization as a brass instructor from 2003 to 2008 and again in 2011. In 2012 he joined the brass staff of the Santa Clara Vanguard, helping to build the brass program to their first DCI World Championship in nearly 20 years and their first ever Jim Ott High Brass Award in 2018. In addition to his duties with the World Class A corps, he joined the Open Class Vanguard Cadets as Brass Caption Manager and Brass Arranger in 2018, and continued his arranging duties 2019 while taking over as Assistant Brass Caption Manager for the A corps.
Ryan is also an active instructor, adjudicator, and clinician, working with countless groups in the US, Canada, and Japan. In addition to writing for various marching ensembles, he has over 50 commissioned and performed works for jazz ensemble, with his educational charts published and available through Kendor. He currently works as an Artist Advisor at the Denis Wick/Vandoren Musician's Advisory Studio in downtown Chicago, serves on the Board of Directors for the Chicago Jazz Orchestra developing their educational programs, is the Jazz Area Manager for The Midwest Clinic, and serves in several roles for the Jazz Education Network including as Conference Production Coordinator for their annual international conference. He plays Powell Custom trumpets and flugelhorns.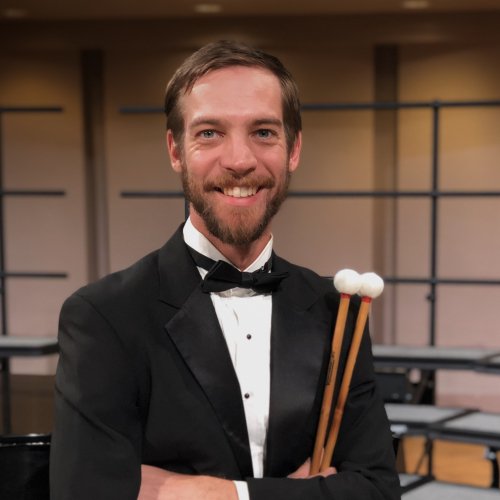 Snare Instructor
Dan Sailer
Dan Sailer is from Sioux Falls, South Dakota where he is the Professor of Percussion at Augustana University and Assistant Director of the Viking Marching Band. Dan works at Groove, Inc. as the Ensemble Director of Groove Pursuit (PIA). He is the Principal Percussionist of the Northwest Iowa Symphony Orchestra and has also performed with the South Dakota Symphony Orchestra and the Sioux City Symphony Orchestra.
Dan was a member of the snareline at Phantom Regiment Drum and Bugle Corps from 2007-2010 and Santa Clara Vanguard from 2011-2012. He has received numerous snare drum accolades at DCI and PAS solo competitions. Dan has been a percussion staff member for many premier high school groups in the Midwest including Lincoln HS, Irondale HS, and Brandon Valley HS. He has also taught at River City Rhythm, Minnesota Brass, Boston Crusaders, and Troopers Drum and Bugle Corps. Dan provides lessons via the Stryvemind online percussion platform and is frequently asked to compose, teach, adjudicate, and mentor percussionists in the upper midwest.
In 2014, Dan completed a Bachelor's of Music Education in Instrumental and Vocal Music from Concordia University, St. Paul. Dan then graduated with his Master's Degree in Percussion Performance from the University of North Texas in 2019. In his role as adjunct professor at Dordt University, he assisted in producing the album Music With Friends which received 2nd place in the American Prize for College Wind Bands in 2021. Performance credits include the 2019 TMEA Showcase Concert featuring Canadian Brass, the North Texas Wind Symphony recordings featuring Ryan Anthony, the Augustana University Band 125th Anniversary Album recordings with the world premiere of "A Prairie of Voices" by James David, and master classes with Frédéric Macarez, Andy Narell, and Wei-Chen Lin.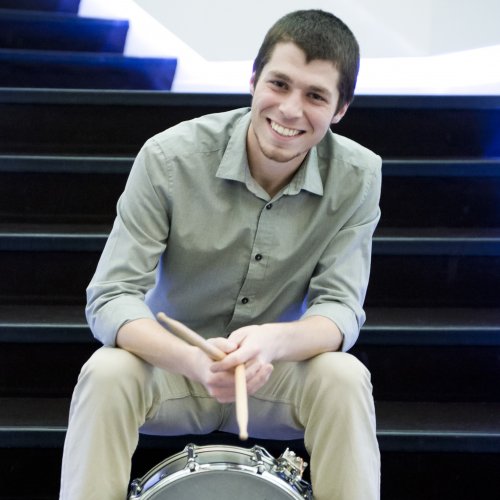 Percussion Battery Arranger
Matt Penland
Matt Penland is a percussion performer, educator, and arranger based out of Washington, D.C. where he is a percussionist in the U.S. Air Force Band. Matt has been arranging music alongside his friend Tyler Sammons since 2012. He was previously a percussion arranger for Music City Drum and Bugle Corps from 2019-2022, for the Hawthorne Caballeros from 2020-2022, and is currently an arranger for the Guardians Drum Corp. Matt was also a percussion instructor at the Santa Clara Vanguard from 2012-2022, during which time the group won 5 Fred Sanford High Percussion awards at DCI Finals. As a DCI performer, he was a member of the Crossmen, Carolina Crown, Phantom Regiment and Santa Clara Vanguard.
Matt has performed and given masterclasses at many universities and percussion symposiums including PASIC in 2018 and in 2021. He earned music degrees from the University of North Texas and Northwestern University, where his teachers included Paul Rennick She-e Wu, Christopher Lamb, James Ross, Christopher Deane, and Mark Ford.
Matt is very excited to be joining the team at his alma mater corps and looks forward to continuing the tradition of excellence!
Assistant Visual Designer
Noe Gomez
Noe Gomez is a lifelong resident of Los Angeles, California and prolific educator and designer within the marching arts. He has over seven years of performance experience, including Impulse, Santa Clara Vanguard Cadets, and half of a decade with the Santa Clara Vanguard, where he served as drum major from 2012 to 2015.
Noe is immersed in the upper echelons of the marching arts, as he is a full time visual designer, judge, and clinician for both high school bands and independent programs. Noe served on the visual staff and as Assistant Visual Caption head of the Santa Clara Vanguard. He is on the design team at Pulse Percussion, POW Percussion, Gold Indoor Percussion, Arcadia High School and many more. Noe is currently the Visual Caption Manager at Arcadia High School. Noe also serves as an advisor to the Color Guard Alliance of the Philippines and Impulso Marching Latino America.
As a designer, Noe prides himself on creating a cohesive visual package–one that is musically reflective, exciting, achievable, and fresh. He is passionate about cultivating a musical landscape that allows the performers to sound their best and integration that positively highlights the color guard. Noe upholds professionalism and communication as core elements of his work with all programs.
Website: noegomezproductions.com
Front Ensemble Coordinator
Reid Paxton
Reid Paxton is currently the Percussion Director at James Bowie High School in Austin, Texas. During his tenure, Reid has developed a robust percussion ensemble program, and directed the percussion section of the nationally recognized James Bowie Outdoor Performing Ensemble (OPE). Reid also directs the steel band, co-teaches one of Bowie's four concert bands, and assists with the beginning percussion classes at Gorzycki and Bailey Middle Schools.
Under his direction, the percussion ensemble program has won a number of awards, including the top placements in both the Texas Virtual Percussion Ensemble Contest and Central Texas Percussion Festival in 2022. Reid also directed the Bowie Steel Band for their performance at the Percussive Arts Society International Convention in 2019 as a part of the Ellie Mannette Memorial Symphony of Steel. His leadership has contributed to the OPE's multiple Bands of America Regional and Super-Regional finals performances as well as being named Regional Champion at the BOA McAllen Regional in 2016 and the BOA Waco Regional in 2019. Reid's students consistently place into Area in the Texas Music Educators Association All-State Band auditions and his ensembles frequently perform around the Austin area.
Prior to teaching in the Austin Independent School District, Reid served as a percussion paraprofessional and private lesson instructor for the Liberty High School cluster in Frisco, Texas. While there, he had the privilege of co-directing the Fowler Middle School Percussion Ensemble at PASIC as the 2015 Selected Middle School Percussion Ensemble.
Reid's involvement with the drum corps community began in 2003. Most recently, he worked with the percussion section and front ensemble of the Santa Clara Vanguard Drum and Bugle Corps alongside his mentors, Paul and Sandi Rennick. While on staff with Vanguard from 2011 to 2019 the group earned the Fred Sanford Best Percussion Performance Award 5 times, in 2014, 2016, 2017, 2018, and 2019. Vanguard was also named the Drum Corps International World Champion in 2018.
Reid's journey with the Phantom Regiment Drum and Bugle Corps began as a member of the front ensemble in 2007. As a member in 2008, the corps won both the DCI World Championship title and Fred Sanford Award. He transitioned to the percussion staff and helped the corps win their third Fred Sanford Award in 2010. Reid's favorite Phantom Regiment show is 2005's Rhapsody.
Reid was a member of the Carolina Crown front ensemble from 2003 to 2005 and taught with the percussion staff at the Madison Scouts Drum and Bugle Corps in 2009.
Reid is a native of South Carolina and received his bachelor's degree in Music Performance from the University of South Carolina in 2009. He is an Innovative Percussion Educator and a member of the Texas Music Educators Association.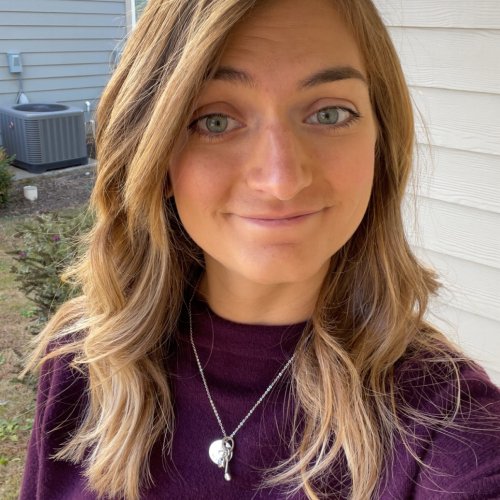 Assistant Tour Director
Sammie Newcomb
Samantha (Sammie) Newcomb is excited to join Phantom Regiment on the road for the 2022 summer tour for her second season as a Tour Assistant on the Operations team!

Sammie is currently in her third year as the Orchestra Director, Assistant Band Director, and Guitar Instructor at North Augusta High School in North Augusta, SC. A native of Fayetteville, NC, she graduated magna cum laude from the University of South Carolina in May 2019 with a Bachelor's Degree in Music Education with an emphasis in instrumental music, where she studied French Horn under JD Shaw. While at UofSC, Sammie performed on horn with the Symphony Orchestra, Symphonic Winds, and Wind Ensemble. She also performed with the Basketball Pep Band, Volleyball Band, and UofSC's marching band- The Carolina Band, on mellophone. During her four years of service with The Carolina Band, Sammie was a mellophone section leader for the 2017 season, and was on Senior Staff for the 2018 season. Her experience with drum corps began as a member of the Blue Stars Drum and Bugle Corps hornline in 2017 on mellophone.

Before her time at North Augusta High School, Sammie worked with high school and middle school programs across North and South Carolina as a French Horn instructor and marching band technician. In addition to her teaching responsibilities, Sammie performs as a freelance musician in the Columbia/Aiken/Augusta area, performing with ensembles such as the Savannah River Winds and the Aiken Symphony Orchestra.

Professional affiliations include Kappa Kappa Psi National Honorary Band Fraternity, the National Association for Music Educators, and the South Carolina Music Educators Association.

Sammie Newcomb currently resides in Grovetown, GA with her cat, Pancake.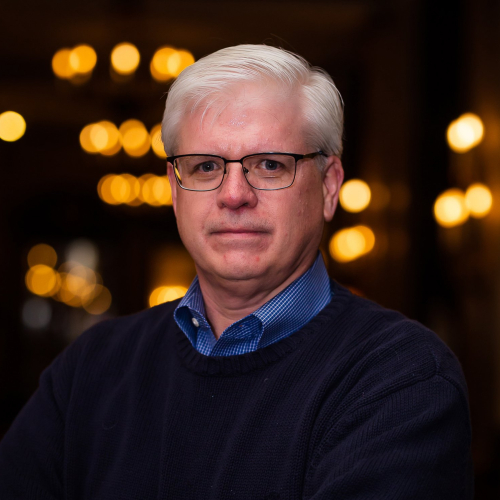 Tour Director / Member At-Large
Joe Taylor
Joe Taylor was elected to the Phantom Regiment Board of Directors in 2021 and is also the president of the Phantom Regiment Alumni Association Board of Directors. This is his second stint on the Phantom Regiment board as he also served a term from 1998-2001.
In addition to his responsibilities on the two boards, Joe is also the corps' tour director, a role he previously held from 1998-2001. He is a member of the board's Governance Committee.
Joe is the assistant principal for curriculum and instruction at Deerfield High School in the Chicago suburbs.
Joe aged out of Regiment in 1991 and filled a variety of volunteer roles until becoming tour director in 1998. He fell in love with the admin side of the corps when he lived with the St. Angel family during his marching days, and was mentored by former corps directors David St. Angel, John Baumgartner, Bill Riebock and Ron Schulz in the years after he aged out.
He lives in Cary, Ill., with his wife Nicki, daughter and current marching member Katherine, and black lab Phantom.