Champions for Life-Changing Experiences
The team of passionate individuals who design, educate, train, and manage our corps care deeply about the experience of our members. Phantom Regiment takes great care to ensure that our staff upholds the values of our organization: quality, innovation, character, stability, inclusion & respect. They are distinguished in their fields and we are proud to have them as part of our phamily.
All
Operations
Program & Design
Brass
Percussion
Color Guard
Visual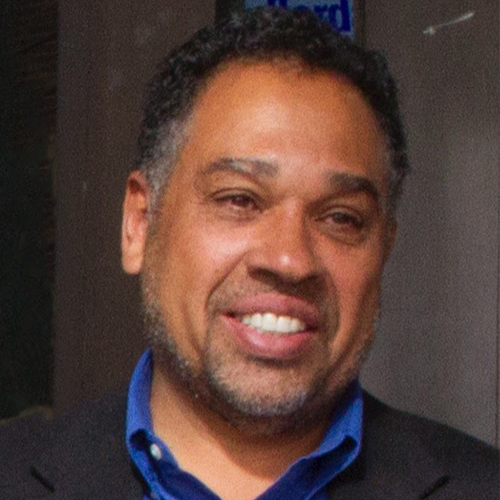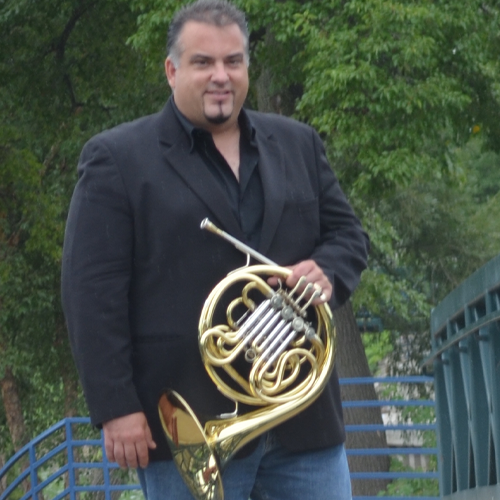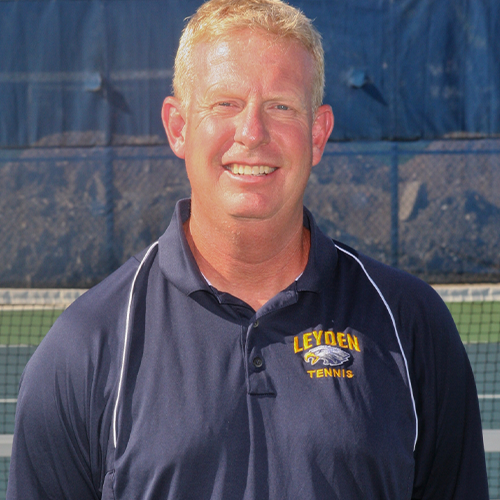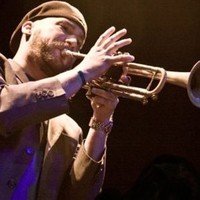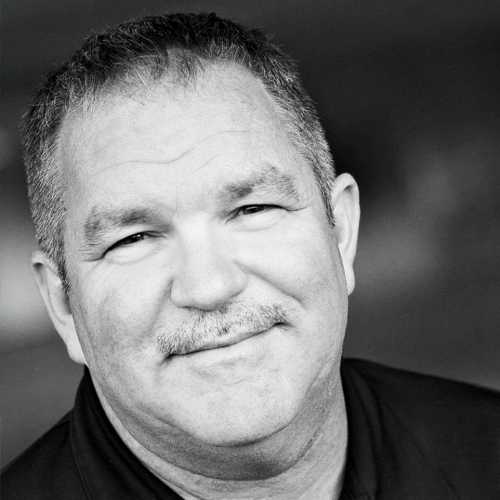 Corps Director
David Warren
David Warren is a native of Carrollton, Georgia and has held the position of Corps Director for the Phantom Regiment since June 2019. David's career with the organization began as a member of the Phantom Regiment Drum Corps from 2012 to 2016 as a conductor. During his tenure as a member of the corps, David was awarded the Phantom Regiment Mark Glasscoe Member of the Year Award and the Drum Corps International Jim Jones Leadership Award. Before joining Phantom Regiment full-time, David was the Associate Director of Bands for Rome High School in Rome, Georgia.
David holds a degree in Music Education from Berry College in Mount Berry, Georgia and is currently pursuing a Masters in Music Education from the University of Georgia.
David has a deep appreciation for the impact that the Phantom Regiment has made on his life and loves being in a role where he can serve the organization that made him the person he is today. He currently resides in Rockford, Illinois.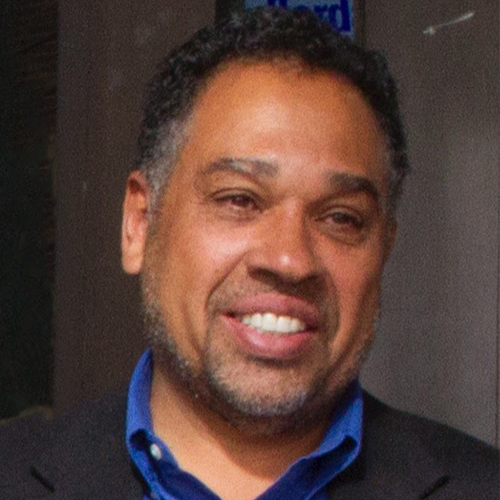 Program Supervisor
Tony Hall
Tony Hall has been involved in the pageantry arts as an instructor, designer, consultant and adjudicator for over the last 35 years. He has written countless championship shows for high school marching bands & winter guards across the United States. Tony has designed visual programs for several drum & bugle corps including the Velvet Knights, Blue Knights, Sky Ryders and Garfield Cadets. He has been a member of Phantom Regiment's visual team in many capacities including designer since 1993. Tony has judged all visual captions in the drum corps, marching band & winter guard arena.
He currently resides in Denver Colorado with his wife & two children, where he is District Manager for FedEx Office.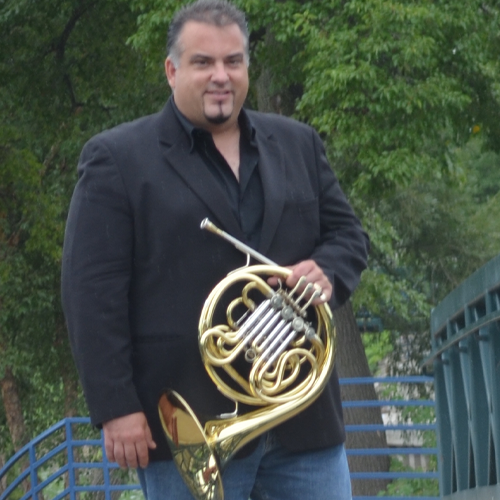 Music Director, Brass Arranger & Caption Head
JD Shaw
JD Shaw is Associate Professor of Horn at University of South Carolina and was formerly the French hornist with the internationally acclaimed Boston Brass where he was creative director, music arranger and co-owner of the ensemble. JD is an international solo artist and travels extensively throughout the United States as well as many countries in North America, South America, Europe, and Asia. He has performed as a guest artist with numerous orchestras, concert bands, and brass bands. Currently, he is a member of the Summit Brass, Cones & Tones, and is a resident artist with the Rafael Mendez Brass Institute. In addition, JD has also been a featured performer on National Public Radio's Performance Today and the CBS Morning Show.
JD received his Masters of Music degree from the Eastman School of Music where he was awarded the Performer's Certificate under the tutelage of horn pedagogue Verne Reynolds. Orchestral credits include associations with the Rochester Philharmonic, San Francisco Symphony, Vienna Philharmonic, Wichita Symphony Orchestra, New Mexico Philharmonic, Missouri Symphony, and the Boston Pops. Prior to his position at University of South Carolina, Professor Shaw has held teaching posts at Boston College, University of New Mexico and University of Miami.
As an active performer and prolific arranger, JD has recorded over 15 albums encompassing diverse musical styles from the Classical, Jazz, and Latin genres. Such record labels include Loft Recordings, Mark Records, and Summit Records. His last album entitled "Tales of Imagination" features Professor Shaw showcasing new music for solo horn and wind band. This album, released on the Summit Records recording label is conducted by former CBDNA President Eric Rombach-Kendall and performed by the University of New Mexico Wind Symphony.
Professor Shaw writes music for many orchestras, bands, and chamber ensembles. His arrangements are featured with several publishers and can be heard on many recording labels and performance stages across the world. JD has written for many drum and bugle corps and is, currently, the arranger for the Phantom Regiement Drum and Bugle Corps from Rockford, IL. Many other drum and bugle corps have performed his arrangements such as the Santa Clara Vanguard, Boston Crusaders, Academy, East Coast Jazz, Sunrisers and Beatrix from Hilversum, Netherlands.
JD Shaw is dedicated to promoting music education for young, aspiring musicians. With the help of Conn-Selmer, National M.E.N.C., and VH1's Save the Music foundation, JD has taught master classes for young artists across the world spanning age-ranges from elementary to college. Also, JD has presented and performed clinics and workshops for music educators at events such as the Mid-Europe Music Educators Convention, World Association for Symphonic Bands and Ensembles convention, National Musical Educators National Conference, and The Midwest Band & Orchestra Clinic.
Creative Visual Director & Guard Designer
Adam Sage
Adam Sage is an active choreographer, designer, and adjudicator in the pageantry arts. Adam has worked with numerous programs in the southeast including Tarpon Springs High School, East Lake High School, Seminole High School (1993 WGI A class Bronze medalists), Clearwater High School, Kell High School and Pope High School in Marietta, Georgia. Pope High School was the 2000 WGI Open class Silver medalists and the 2002 WGI World class Bronze medalists. Kell High School was the 2005 WGI A class Silver medalist.
In addition, Adam also designed for Spanish River High School Winter Guard in Boca Raton, Florida (2009 Winter Guard International Scholastic A Silver medalists). Adam's drum corps experience includes being a performing member of the Suncoast Sound from 1988 to 1989, and The Cadets of Bergen County from 1990 to 1991. He was the caption head for the Magic of Orlando from 1992 to 1993; caption head for the Crossmen from 1994 to 1995. Adam then spent 1996 through 2002 working with the Cavaliers Drum & Bugle Corps. Sage was also the caption head and designer for the Santa Clara Vanguard in 2003 and 2004. 2005 through 2008, he spent with the Phantom Regiment Drum and Bugle Corps as their caption head and designer. 2009-2011, he was the caption supervisor and designer with the Carolina Crown Drum and Bugle Corps.
Adam was the color guard caption head and designer for the Madison Scouts from 2012-2014. Adam is also actively involved with Winter Guard International (WGI). He was the director of The Company Colour Guard from Tampa Bay, Florida from 1995 to 1999. The Company was a two time WGI World Champion in the A (1995) class and Open (1996) class. He was also the director of the Phantom Regiment Winter Guard in 2007 and 2008 and CrownGUARD in 2009 and 2010. Sage was also a member of the Emerald Marquis Winter Guard from 1990 to 1991.
Most recently, Adam Sage was the director and designer for the Kennesaw Mountain High School Color Guard in Kennesaw, Georgia 2003-2016 (2004 Winter Guard International Scholastic A World Champions, 2005 Winter Guard International Scholastic Open World Champions, 2006 Winter Guard International Scholastic World Class finalists, and the 2013 Winter Guard International Scholastic Open Bronze Medalists); and designer for the 2015 Boston Crusaders Drum and Bugle Corps. Adam Sage was a choreographer and program consultant for Santa Clara Vanguard Drum and Bugle Corps in 2017 and 2018, as well as The Cadets in 2019.
Adam Sage has been inducted in 2010 SAPA (Georgia) and 2014 FFCC (Florida) Hall of Fame.
Visual Designer
Jeremy Hunt
Jeremy Hunt is a five time DCI finalist visual designer, 7 time BOA finalist visual designer and a multi medalist designer in WGI percussion.
Recently, Jeremy has written for three different drum corps finalist. The Phantom Regiment (2015), Spirit of Atlanta (2010-2013), and the Colts (2007-2009). Since 2004 Jeremy has designed for multiple BOA Grand National Finalists, Semifinalists and regional finalist; Most recently with Jenks High School and Leander High School. Leander High School was named the 2016 BOA class AAA national champion and finished in 6th place overall. He has written for Ten UIL (Texas) State Finalist bands since 2008 and 14 state championship bands throughout the country.
His notable WGI percussion ensembles are Homer Hanna HS who finished 7th place in PSW at the 2015 & 2017 World Championships, North Shore HS with a 4th place finish in 2014, and Mariner HS the 2006 PSA gold medalist. Additionally, 21 of his groups have medaled in the Texas Colorguard circuit since 2012.
In addition to designing, Jeremy has also taught and judged in several different capacities. He was on the visual staff with Carolina Crown, Glassmen, and the Madison Scouts where he served as Visual Caption Head. Jeremy also serves as a judge for Winter Guard International and has presented clinics for WGAZ and the Texas Bandmasters. Jeremy attended Western Kentucky University and currently resides in Austin, TX.
Movement Designer
Michael James
Michael James, born and raised in St. Petersburg, Florida, graduated from the University of South Florida, where he received a Bachelor of Arts in Modern Dance Performance. After college, he performed in the American Stage Company's "Shakespeare in the Park" Series for five seasons, as well as danced and choreographed for the Children's Theater Tour.
Michael was a scholarship student at the Jacob's Pillow Dance Festival in Beckett, Massachusetts, where he studied under Linda Kent and Carolyn Adams. He also danced with The Men Dancers of Jacob's Pillow International Touring Company, which allowed him to dance and teach in St. Petersburg, Russia. In addition, he was a member of The Repertory Dance Theatre of Utah. As a color guard designer and choreographer, Michael has worked with Cypress Creek HS, Seminole HS, Tarpon Springs HS, Union HS (OK) Timber Creek HS, Freedom HS, Father Ryan HS (TN), Dobyns Bennett HS (TN), John Overton HS (TN), The Company Winter Colour Guard, Kennesaw Mountain HS (GA), Miamisburg HS (OH), Pope HS (GA), Center Grove HS (IN), U.S.F. Winter Guard, and Northmont HS (OH). He is also currently on staff with the Santa Clara Vanguard.
He previously has worked with the Phantom Regiment, The Cavaliers, and Mandarins. Michael's choreography has also been viewed at Pleasure Island with the Pleasure Island Explosion Dancers, University of Central Florida's Starlet Knights Danceline, University of South Florida's Herd of Thunder Marching Band and winter guard, 1999's Orlando Fringe Festival, and numerous other high schools and colleges around the country.
Percussion Arranger & Caption Head
Rob Ferguson
Rob Ferguson is currently the Percussion Arranger and Percussion Caption Coordinator for the Phantom Regiment Drum and Bugle Corps from Rockford, Illinois. In addition to his role with Phantom Regiment, Rob is also the Director of Matrix Performing Arts from Akron, Ohio which includes two WGI indoor percussion ensembles; Matrix World and matrix Open. Rob also serves as the Music Designer for Matrix Open and as the design Coordinator and Music Designer for Matrix World and has since its inception in1999. Rob served as the Percussion Coordinator and Percussion Arranger for the Glassman Drum and Bugle Corps from Toledo, Ohio, from 2008-2012 and as the percussion Arranger for the Hawthorne Caballeros Drum and Bugle corps from2012-2015. Rob previously served as a percussion representative for the MideastPerformance Association and currently serves as the Percussion Education Director for the Ohio Indoor Performance Association, as well as as a member of the WGIPercussion Advisory Board.
Rob holds a Bachelor of Science and Master of Music in Music Performance from KentState University where he studied with Michael Burritt and Ted Rounds. He previously served as adjunct percussion faculty and assistant marching band director at Youngstown State University, and currently is the Design Coordinator for Firestone HighSchool and Norton High School bands in Northeast Ohio, as well as John Hersey HighSchool from Illinois, and Moon Area High School in Pennsylvania. Rob is an active clinician and adjudicator for both the indoor and outdoor marching activities. He has presented clinics on marching percussion, keyboard percussion, arranging, and amplification in the marching activity throughout the U.S. and in Europe including the2007 PAS convention, the 2008 Indoor Percussion Europe Championships, and as apart of the 2016 Chiayi City International Band Festival in Chiayi City, Taiwan. Ferguson has also performed as a marimba clinician and guest artist with numerous high schools and college percussion ensembles.
In addition to teaching, Rob works professionally as a designer, composer, program coordinator, and consultant for outdoor and indoor marching ensembles throughout theU.S. and abroad. He is the owner of Ferguson Design Solutions, a company providing custom arrangements, original compositions for both marching ensemble and concert percussion, consulting, and design resources for marching bands, drum corps, and indoor percussion ensembles in all major arenas of the pageantry arts. Rob is also a sales representative for Field & Floor FX. Currently residing in Cuyahoga Falls, OH, Rob is an endorser and clinician for Mapex & Majestic Percussion, InnovativePercussion, the Avedis Zildjian Co., Planet Waves, Pageantry Innovations, and RemoInc
Color Guard Caption Head
Stephanie Chavez
Stephanie Chavez began her color guard career as a member of the Cypress Falls High School Color Guard from 2003-2007. Upon graduating from high school, she continued to pursue her passion for color guard as a member of the Phantom Regiment Color Guard from 2007-2010. During her time with the Phantom Regiment, Ms. Chavez served as the Color Guard Co-Captain in 2009 and Color Guard Captain in 2010. After four years with the Phantom Regiment, Ms. Chavez decided to march her last summer of drum corps with the 2011 Carolina Crown. Aside from drum corps, Ms. Chavez, also performed during the winter guard season with Code Black in 2008 and continued her performance career as Captain of Cypress Independent Winter Guard in 2010, 2011, 2012 and 2016.
After many years as a performer, Ms. Chavez continued her involvement in the color guard activity as an educator for several high school and independent color guard programs in Texas. From 2007-2013, Ms. Chavez was the Color Guard Director at Cypress Ridge High School. From 2010-2015 she was a tech/choreographer for the 2014 Scholastic Open champions, Spring High School and from 2013-2018 she was the Color Guard Director of the 2017 Winter Guard International Scholastic A champions, Klein Oak High School. During the summers of 2012- 2013, she taught the Blue Knights Color Guard, the Crossmen Color Guard in 2015- 2016 and the Boston Crusaders Color Guard in 2017. From 2013-2015 and 2017-2019 Chavez served as a tech/choreographer for Cypress Independent.
Chavez is currently the Color Guard Director of Friendswood High School and will be returning for her third summer with the Phantom Regiment as Color Guard Caption Head. Aside from her career in the color guard activity, she is also a graduate from the University of Houston with a Bachelor's degree in Spanish and a minor in Education.
Assistant Color Guard Caption Head
Sheldon Apo
Sheldon Apo is originally from Bellevue, Nebraska and currently lives in Dayton, Ohio. Sheldon graduated from Bellevue East High School where he was involved in everything musical including playing the alto saxophone for seven years. He decided to start his colorguard career during his senior year of high school and has continued teaching ever since.
Sheldon's performing career includes the 2001 and 2002 DCI World Champion, The Cavaliers Drum and Bugle Corps. Sheldon continued to perform with the 2003, 2004, and 2005 Pride of Cincinnati Cast when they were named the 2005 WGI Independent World Class Champion.
Sheldon is the Guard Director for Bellbrook High School in Bellbrook, OH and currently has three competitive guard programs in the Bellbrook – Sugarcreek Local School District which include an Elementary and Middle School program. He has been with the program for 17 years and has been the director for 11 years. His accomplishments at Bellbrook include 2004 2A BOA Class Champion, 2013 1A BOA Class Champion and the 2013 WGI Scholastic A Class Champion. In 2015, Bellbrook HS was awarded the WGI Scholastic Open Class Silver medal. The Bellbrook World Guard was a 2016 and 2018 WGI Semi-Finalist and a 2017 and 2019 WGI World Class Finalist.
He was also the founder and co-director of the 2014 WGI Finalist Allegoria Winterguard from Dayton, OH. In 2015, their second year of existence, Allegoria Winterguard took the WGI Independent A Class Bronze medal. In 2016 and 2017, Allegoria Winterguard was an Independent Open Class Semi-Finalist.
Sheldon was part of the inaugural season for Zydeco in 2007 and was a choreographer for them from 2007-2014. From 2010-2014, Sheldon taught the 7-time DCI World Champion, The Cavaliers, where he served as a technician, equipment choreographer, and the 2011-2012 Color Guard Caption head. From 2015-2017, he taught and choreographed for perennial DCI Finalist, The Crossmen. Sheldon attended The University of Nebraska at Omaha and received his Bachelors in Mathematics with a concentration in Computer Engineering.
When he is not teaching color guard, he loves and cares for his beautiful dog, Josie!
Visual Caption Head
Courtney Allyson Mills
Courtney Allyson Mills (she/her/hers) has over 25 years of dance education, freelance choreography and teaching experience in several facets of the performing arts. A graduate of Seminole High School in Seminole, Florida, Ms. Mills holds a Bachelor of Arts in Dance from Texas Woman's University and a Master of Arts in Performance Psychology from National University. She also holds a specialization in Teaching Social-Emotional Learning from the University of Colorado, Boulder.
Courtney is the Modern/Contemporary Dance teacher at Arlington ISD's Center for Visual and Performing Arts in Arlington, Texas. Her responsibilities include the creation of the modern/contemporary dance program, as well as a contemporary dance company that serves all high schools in the district. Previously, Ms. Mills was the dance teacher and Director of the Smoky Hill Dance Collective at Smoky Hill High School in Aurora, CO. She also served as the Director of Dance at Bowie High School in Austin, Texas, where she taught the Silver Stars Drill Team and a myriad of other dance classes.
In addition to teaching movement and dance-making in the public school sector, Ms. Mills is a Visual Caption Head of the Phantom Regiment Drum and Bugle Corps in Rockford, Illinois. A Carolina Crown alumni, Courtney is proud to have been on staff at Crown, Santa Clara Vanguard, Phantom Regiment, Madison Scouts, Crossmen, and Troopers. She attributes her growth into the human she is today, to her years marching and teaching drum corps and winter guard.
Ms. Mills owns ColorguardEDU, a comprehensive virtual platform to assist pageantry educators further their knowledge through webinars and other virtual content. She continues to clinic, adjudicate, and present at varying education conferences, virtually and in-person. A seasoned traveler, Courtney loves the mountains, hiking, golf, her numerous plants, and her animals, Olive and Betty.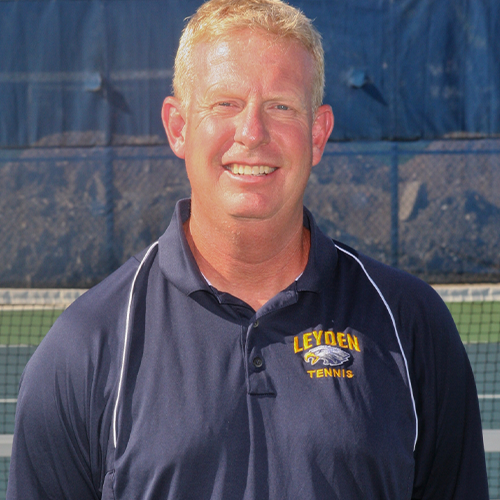 Visual Caption Head
Bob Smith
Bob has spent 30 years as a marching instructor, visual caption head, consultant, and drill designer for drum corps and marching bands around the country. He aged out of Phantom Regiment in 1985. Bob was a marching instructor for the Visual Caption Head of Phantom Regiment (1987-1997, 2000-2004, 2015 and 2016), including caption head during the 1996 DCI World Championship.
He's worked with some of the great pageantry masterminds of Drum Corps: DCI Hall of Fame members Michael Cesario, Dr. Dan Richardson, and John Brazale, as well as notable drill designers Greg Cesario, John Sanchez, Tony Hall, and Jeremy Hunt. Bob was also the visual caption head for the Tar Heel Sound Drum and Bugle Corps (1998), served as a visual consultant for the Colts Drum and Bugle Corps (2006-2009) and served as a visual consultant for the Spirit of Atlanta Drum and Bugle Corps (2011-2014).
Outside of the drum corps world, Bob recently retired as a math teacher from Leyden High School in the west suburb of Chicago. He was also the varsity tennis coach for the boys' and girls' teams. In 2011, he was inducted into the Illinois Tennis Coaches Hall of Fame.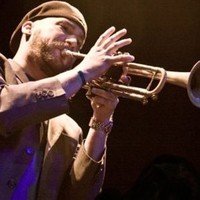 Assistant Brass Caption Head
Ryan Adamsons
A native of Springfield, Virginia, Ryan Adamsons is based in Chicago where he is an active performer, composer, and educator. His drum corps career began as a marching member of the Bluecoats from 1998 to 2002, and he continued with the organization as a brass instructor from 2003 to 2008 and again in 2011. In 2012 he joined the brass staff of the Santa Clara Vanguard, helping to build the brass program to their first DCI World Championship in nearly 20 years and their first ever Jim Ott High Brass Award in 2018. In addition to his duties with the World Class A corps, he joined the Open Class Vanguard Cadets as Brass Caption Manager and Brass Arranger in 2018, and continued his arranging duties 2019 while taking over as Assistant Brass Caption Manager for the A corps.
Ryan is also an active instructor, adjudicator, and clinician, working with countless groups in the US, Canada, and Japan. In addition to writing for various marching ensembles, he has over 50 commissioned and performed works for jazz ensemble, with his educational charts published and available through Kendor. He currently works as an Artist Advisor at the Denis Wick/Vandoren Musician's Advisory Studio in downtown Chicago, serves on the Board of Directors for the Chicago Jazz Orchestra developing their educational programs, is the Jazz Area Manager for The Midwest Clinic, and serves in several roles for the Jazz Education Network including as Conference Production Coordinator for their annual international conference. He plays Powell Custom trumpets and flugelhorns.
Battery Caption Head
James Sparling
James Sparling received his degree in Music Education with a minor in Architecture at Miami University. He was heavily involved in the world music ensemble, GlobalRhythms, where he served as Percussion Coordinator and Arranger (2004-2006). This ensemble led him to perform across the globe and work with Grammy winners GlenVelez and Jamal Mohammed, Ghatam Khartick's heARTbeat, Musafir, Jeff Queen, Michael Burritt, Anthony Cirone, Indian film composer A.R. Rahman, Nelly Furtado, and Lenny Kravitz. He was a featured clinician at the 2012 North Alabama Day of percussion, the 2016 Illinois PAS Day of Percussion, and the 2019 North CarolinaPercussion Symposium.
James served as Director of Percussion at Bellbrook HS/MS (2007-2008), Assistant BandDirector at Baker MS/Fairborn HS (2010-2011), Director of Percussion at Kettering Fairmont HS (2009-2013), Director of Percussion at Seminole HS (2013), Director of Percussion at Plymouth-Canton Educational Park (2014-2019) and currently serves as percussion Specialist in the Walled Lake Consolidated Schools District.
He marched tenors with Trinity Indoor Percussion Ensemble (2000), Music CityMystique (2001, WGI World Champions), Santa Clara Vanguard Drum and Bugle Corps(2001), Glassmen Drum and Bugle Corps (2002), and Rhythm X (2003-2004).
He served on the percussion staff for the Glassmen (2003), the Madison Scouts(2004-2006), the Carolina Crown (2007-2008), the Cadets (2009-2011), and RhythmX (2005-2013). He served as the visual designer for Madison Independent (2011), EastsideFury (2011-2013), as the Caption Head/Arranger for Infinity Percussion (2014-2018), and redline Percussion (2015-2018), and Program Coordinator for Alchemy Independent(2019). Most recently he worked with the Madison Scouts as the Caption Head/Arranger(2012-2014) and Percussion Director/Arranger (2015-2018). James currently works with Spirit Winter Percussion as the Visual Designer (2006-present), Cap City Percussion as the Battery Arranger/Co-Caption Head (2019-present), and is ecstatic to return to the Phantom Regiment as the Ensemble Specialist and Battery Caption Head.
James is proudly endorsed by:
Pearl Drums/Adams
REMO Drumheads
TreeWorks Chimes
Vic Firth Drumsticks and Mallets
Zildjian Cymbals
Front Ensemble Caption Head
Corey Doran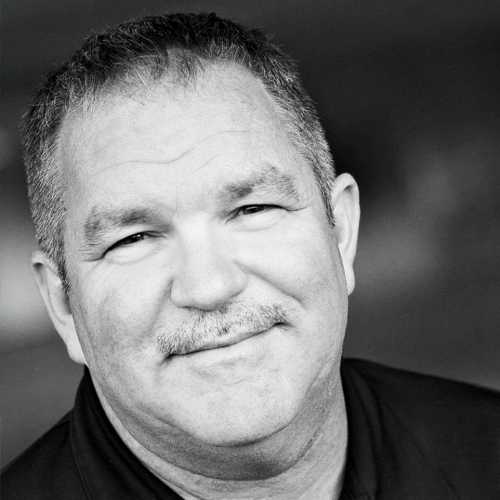 Education Coordinator
Dwight Emmert
Emmert first came to Phantom Regiment as a marching member in 1982-83 and 1988 and was visual caption head from 2005 to 2013. Since that time, he has served the corps in numerous support roles as was allowed by his year-round Fine Arts administrative position at the Evansville Vanderburgh School Corporation. He has been a music educator in Indiana and Florida since 1989 and has taught Glassmen and Madison Scouts in addition to Phantom Regiment.
"Arts education is so important for students and the marching arts leads the way in incorporating life skills to the mix," Emmert said. "Being on the educational team that brings this to the 2020 members will be yet another opportunity I get to cherish with the Phantom Regiment."
Sound Design
Evan Brown
Evan Brown is currently a Sound Designer and/or audio systems consultant for many marching groups across the US, including Phantom Regiment (2015-Present) Matrix Performing Arts (2011-Present), Victor J. Andrew HS, Kiski Area HS, Norwin HS, and many more. He is also the staff sound designer for Ferguson Design Solutions, a collaborative providing arrangements, original compositions, consulting and design resources for marching bands, drum corps and indoor percussion ensembles in all major arenas of the pageantry arts. He has previously held similar positions with The Cadets, Oregon Crusaders, Dartmouth HS, Cap City Percussion, OCindoor, The Glassmen, and many others. He is also the Assistant Director Bands and Percussion Director at North Allegheny High School in Wexford, PA.
During the day, Evan is the Education Market Manager for PreSonus Audio Electronics where he continues to apply his passion for the marching arts and education within the music industry. Evan holds a Bachelor of the Arts Degree in Music from Slippery Rock University, where he performed and participated in a wide variety of ensembles, focusing most specifically on drum set, studying under Dr. David Glover. Evan currently resides in Pittsburgh, PA.