Drum, Spin, Perform!
Rockford Rhythm is a youth percussion and color guard ensemble that performs at events throughout the Rockford community.
Students of all levels of drumming and color guard experience as well as all diversities, skill levels, and backgrounds are invited to learn valuable life-skills and discover the joy of music.
NOW ACCEPTING NEW MEMBERS FOR THE 2023-2024 SEASON!!
SUMMER & FALL PRACTICES ARE OUTSIDE!
All Rehearsals:
Saturdays, 9am-11am
Court Street United Methodist Church
215 N Court St
Rockford, IL 61103
*No previous experience necessary!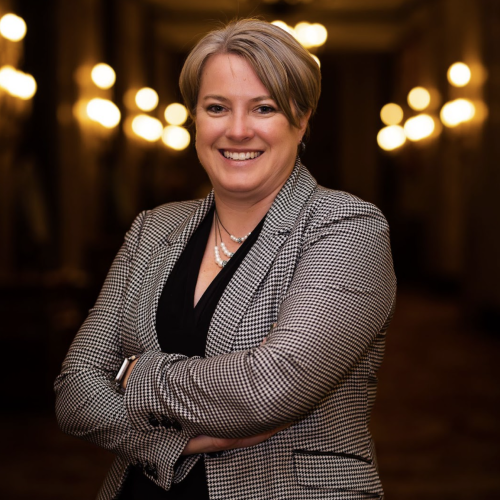 Phantom Regiment Academy Director
Dr. Kate Ferguson
Dr. Kate Ferguson is the Director of Athletic Bands at Youngstown State University. Currently in her twenty-fourth year as an educator, Ferguson previously taught in the Akron Public, Crestwood Local and Cuyahoga Falls City School Districts. Additionally, she has served as a faculty member at The College of Wooster, Southeast Missouri State University, Kent State University. She holds a Bachelors in Music Education degree from Kent State University, a Masters in Music Education Degree from the University of Akron, and a Ph.D. in Music Education from Kent State University.
Under her direction, Ferguson's ensembles consistently earn superior ratings at both district and state Ohio Music Education Association Events. Her ensembles have been invited to perform at the International Music Festival at the Kennedy Center for the performing arts, the Northeast Ohio Band Invitational at Severance Hall, the Ohio Music Education Association Professional Conference, the Magnificent Mile Light Parade, and the Fort-McDowell Fiesta Bowl Parade. Additionally, her performing groups are highly involved in community performances and events within the Northeast Ohio area.
Ferguson recently presented sessions on Sight Reading at the 2021 Kentucky Music Education Association Conference, the 2018 Midwest Band and Orchestra Clinic, and the 2019 OMEA Professional Development Conference. Additionally, Ferguson has presented her research on several occasions at the Research Roundtable, and Poster Session associated with the OMEA Professional Development Conference. She has spoken about sight reading and concert preparation during instruction improvement days in the Akron Public Schools. Ferguson is published in Contributions to Music Education, and the TRIAD.
Ferguson is an active member of the Ohio Music Education Association (OMEA). Her service to OMEA includes adjudication and hosting High School Solo & Ensemble Events. In addition, she has been a frequent member of the Professional Conference Planning Committee, has served as the All State Band Chair, and Past-President of District VI.
Rockford Rhythm Instructor
Matthew Eaton
Matthew Eaton will be entering his 30th year of teaching instrumental music and his 7th year as Associate Director of Bands at the Freeport School District #145 where is duties include conducting the 6th grade Beginning Band, High School Concert Band, and lessons for 5th Grade and Middle School band students. Prior to coming to Freeport, Mr. Eaton served as Director of Bands at the Chadwick/Milledgeville and the Meridian (Stillman Valley, IL) School Districts. In 2007 Mr. Eaton was awarded the Mr. Holland's Foundation Outstanding Teacher Award for his development of the Band Program at the Meridian School District. He has performed with many Community Bands around Northern Illinois including the Sterling Municipal Symphony Band, Dixon Municipal Band, and the Rockford Wind Ensemble. Mr. Eaton is currently an active private percussion instructor, adjudicator, and performer around the area including teaching the Rockford Rhythm Drumline, and performing with the Strikers Drumline from Crystal Lake, Illinois. He resides in Oregon, Illinois with his lovely wife of 23 years, Lisa, who is an Elementary Music Teacher in the Rockford School District #205.
The Rockford Rhythm was started thanks to the generous donations made in memory of Phantom Regiment alumni Jeff Whitman. Jeff – who marched from 1964 to 1970 and instructed the snare line through 1972 – was passionate about Rockford and drumming.
Throughout its history, Rockford Rhythm has been proud to partner with the Rockford Symphony Orchestra, Rockford Public Schools, and Rockford IceHogs professional hockey team.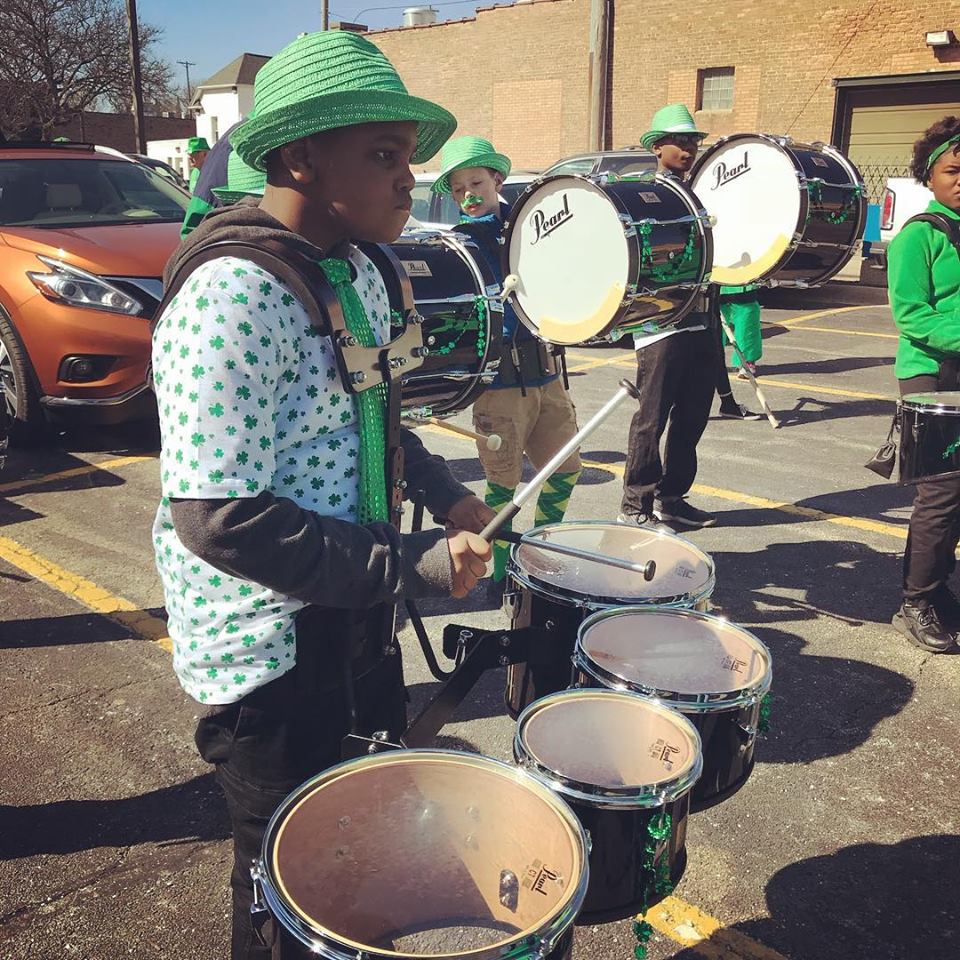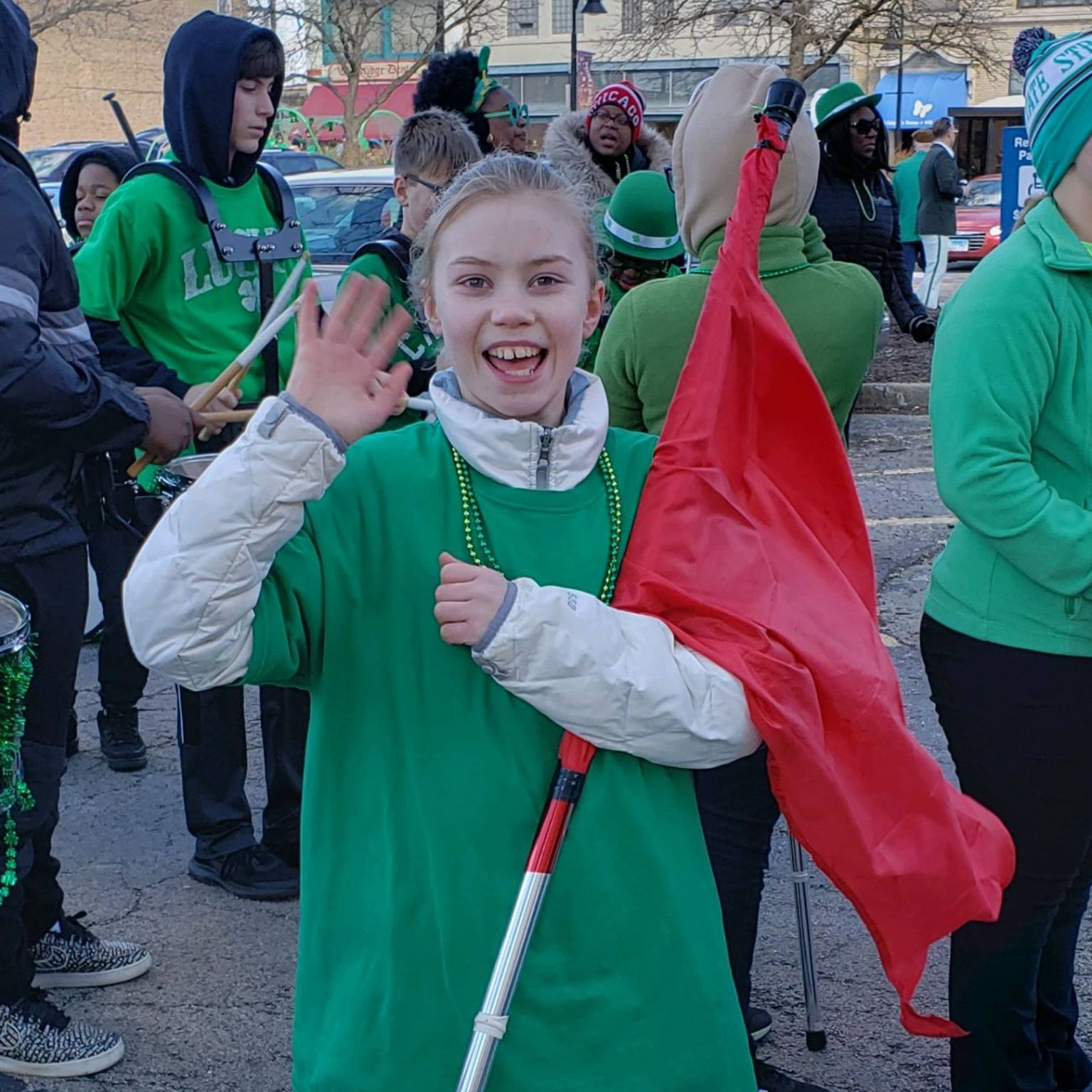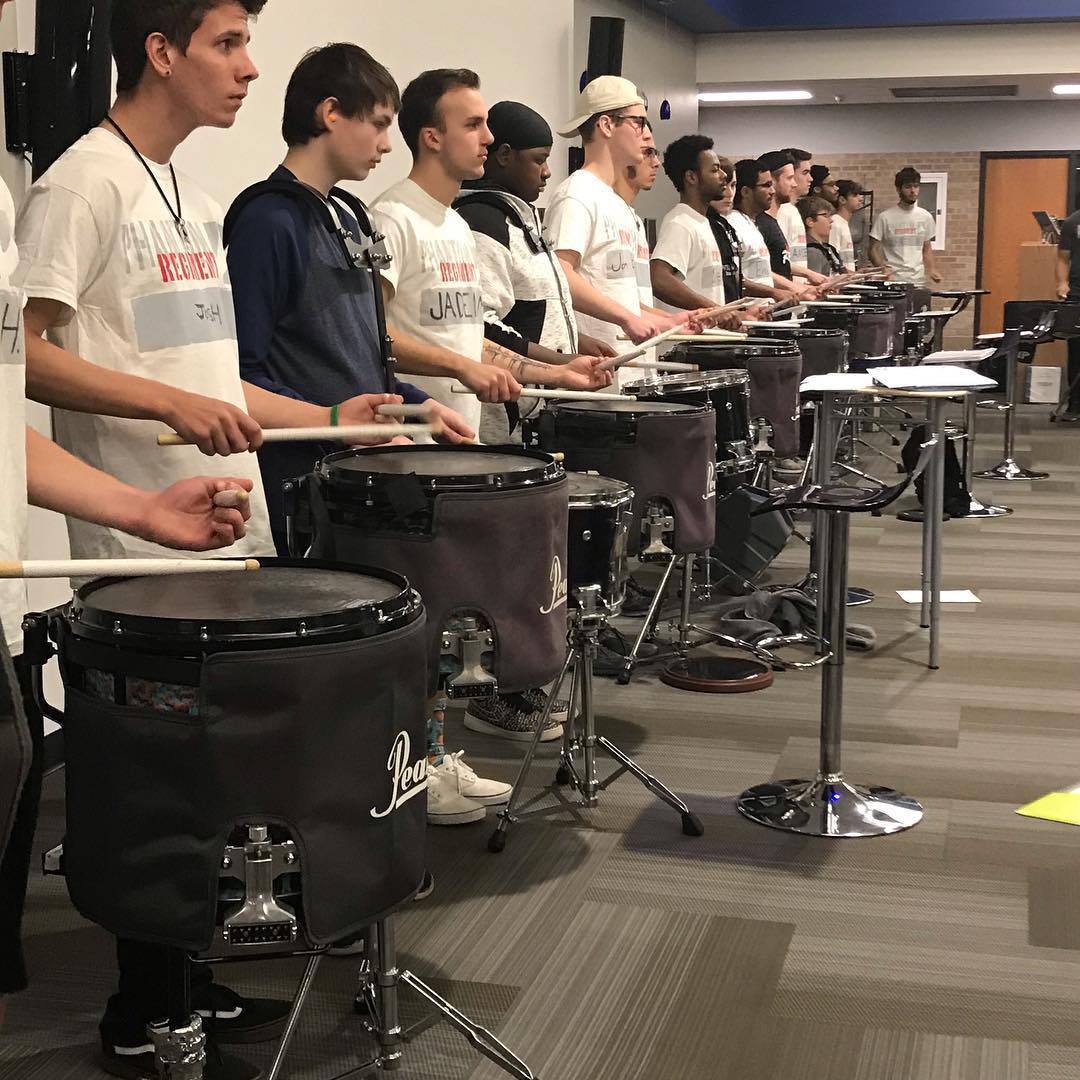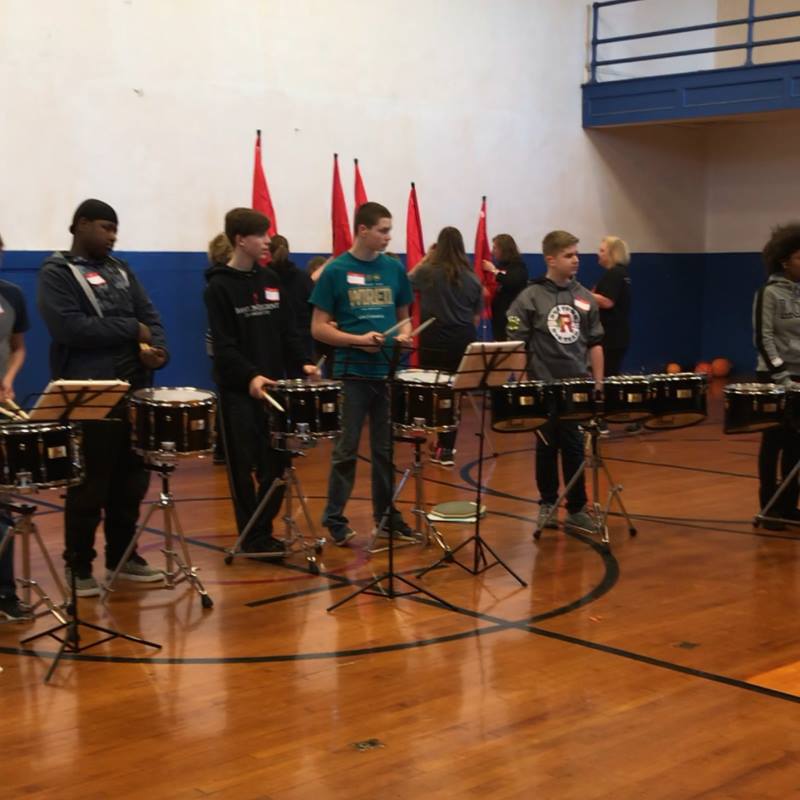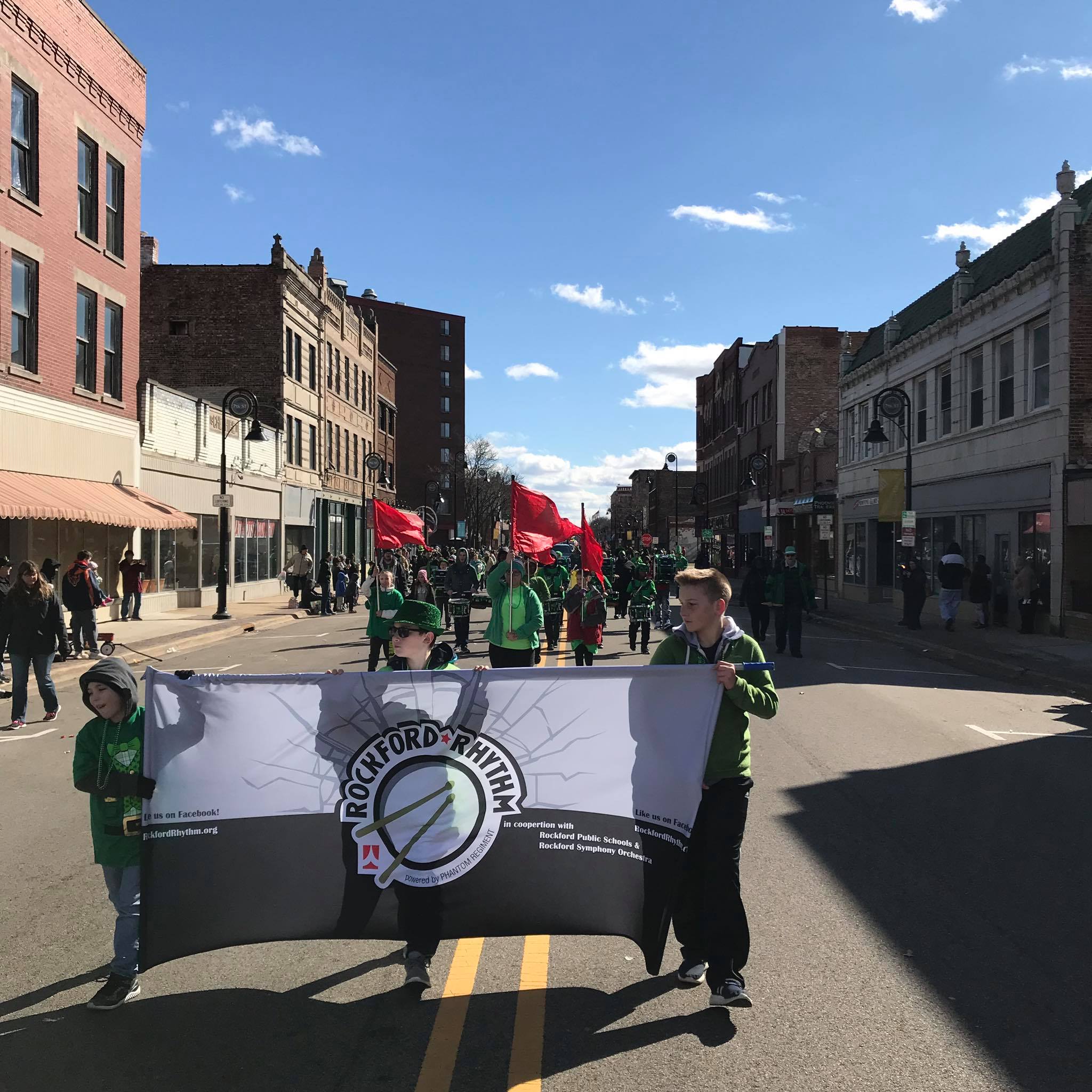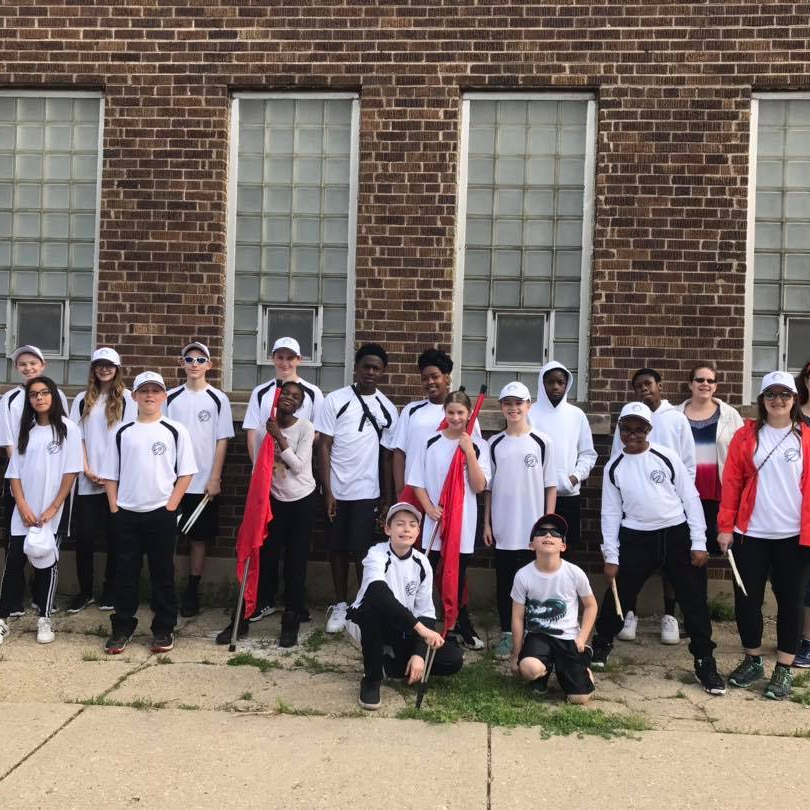 Upcoming Rockford Rhythm Events