Dear friends, phamily, and phans,
Welcome to another year-end! It's time for us to close 2018 and look toward the future and decide "What's Next" for us. Those words were the message used by our guest speaker, Robert Cawthorne, at our banquet this past August. Those words resonated not only with the young people in the room but with all of us as we look toward the future and decide "What's Next" for us.
We do know that we will continue to provide a life-changing experience for every young person that participates in any of our programs. And we continue to strive to improve that each and every year. And, of course, we can't do that without your continued support.
You are our heroes! We don't use that word lightly, either, as we wouldn't be able to do any of this without you. Our heroes include our phenomenal donors, as well as our awesome volunteers, staff, and alumni.
This year, our hard work didn't pay off as it has before. Unfortunately, we have more check marks in the "missed the mark" column this year than we've had in the past. Though I can say the things we do control, our expenses were kept in check and are in the "hit the mark" column.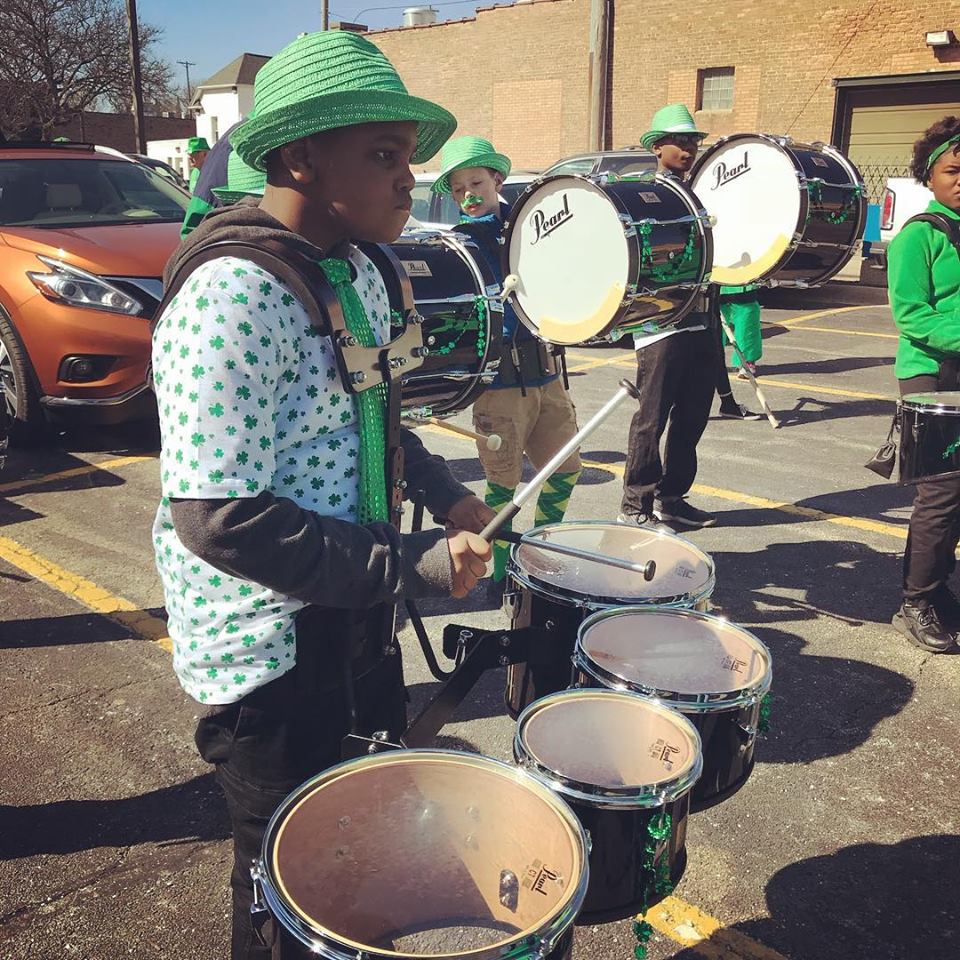 You probably felt one of the spikes we encountered this summer – rising fuel prices. We're lucky that fuel prices didn't skyrocket as they did back in 2008, but it did surprise us a bit this year.
For example, one thing we can't control is the weather, and since all our events happen in the beautiful outdoors, we are often at the mercy of Mother Nature. A couple of our events that are large fundraisers for us suffered due to the poor weather.
Since you have a vested interest in our financial health, you can feel comfortable that it's not overspending that caused us problems this year. It was missed revenue goals.
Hence, your support for our year-end campaign is especially important this year! With your help, we can end the 2018 year on a high note as we look toward 2019 and "What's Next."
Our programs and the number of young people we serve continue to thrive and grow. Those include…
Phantom Regiment Drum & Bugle Corps
Our world-renowned drum corps once again achieved a top-12 placement at the Drum Corps International World Championships, while entertaining fans along the way. We are excited to see how our graduates use their Phantom Regiment experience on their journey of "What's Next" for them.
Educational Camps
We've found homes for our summer camps that include Rockford University, University of Akron, McKendree University, University of Central Arkansas and Frostburg State University. We're looking at adding another university in 2019.
High School Festivals
Our recent high school marching band festival had 33 bands from three states, while our concert band festival is at capacity! These programs not only provide an opportunity to reach more young people, but they help those band programs create positive performing arts experiences for their students.
Rockford Rhythm
Rockford Rhythm continues to provide young students in the Rockford area with an education in percussion. It has grown to its largest size and performed at more local events this past year. We are working on expanding the program to reach even more young people in our community.
Please consider making a tax-deductible donation today at the level that works best for you! Those who contribute $75 or more can receive a limited quantity lapel pin commemorating the 2018 production of "This New World." For those annual coffee mug collectors, you can get the 2018 version with a gift of $250 or more.
Please help guarantee the growth of the Regiment organization by making your tax-deductible donation today at www.regiment.org/yearend.
Thank you for being one of our heroes!
Sincerely,
Rick Valenzuela
Executive Director