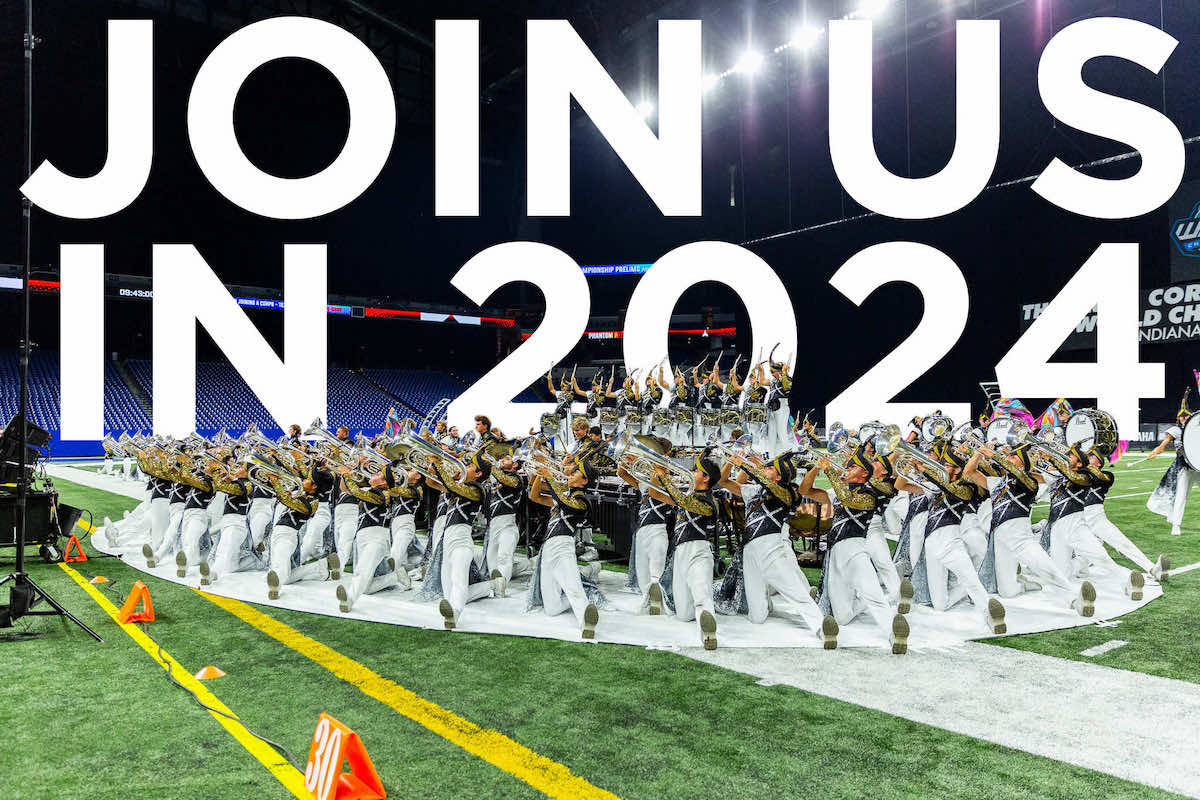 Imagine standing under the stadium lights, feeling the adrenaline rush through your veins as the crowd holds its breath, waiting for your moment to shine. The 2024 Phantom Regiment is your chance to take center stage and let your talents soar. Whether you're a percussionist, brass player, color guard artist, or have a knack for conducting, we want YOU to be a part of our legacy.
Countless audition stories begin with, "I didn't think I was good enough." The truth is that every Phantom Regiment member began their journey here. Whether you are a seasoned drum corps veteran or simply giving it a shot, we promise you a welcoming environment, outstanding instruction, and a phantastic learning experience.
Step into the spotlight!
Studies have shown that women and people of color are less likely to apply for positions unless they believe they meet every one of the qualifications outlined in a role description. We are most interested in finding the best candidates for membership in our drum corps, and that candidate may come from a less traditional background. We would encourage you to apply to audition, even if you don't believe you meet all of the qualifications described in the application.
We also acknowledge that there are often barriers to participation in drum corps that we are unaware of. If you are experiencing an obstacle, please let us know by filling out this short form.